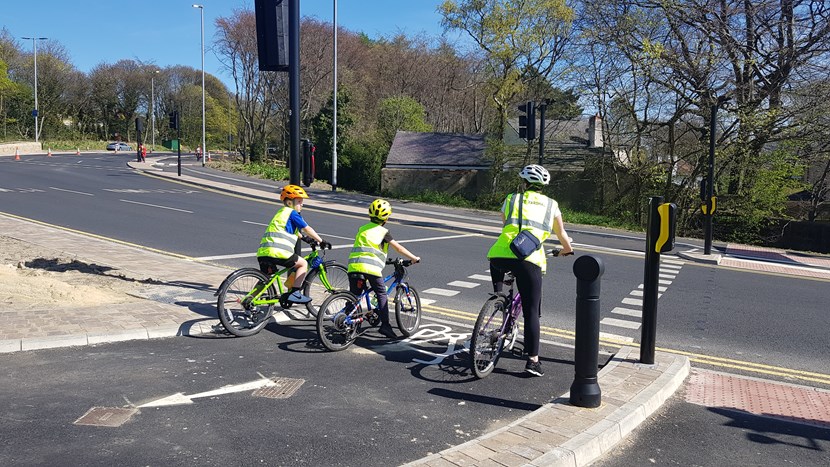 23 Jun 2021
Leeds residents to have their say as part of a national highways and transport satisfaction survey
Residents are being asked for their views on Leeds highways and transport services – from the condition of roads and footpaths, pot holes, public transport services to the quality of cycling facilities.
Some 3,300 Leeds City Council residents will be randomly selected and asked for their views about highways and transport services. Their responses will be compared with the views of other members of the public across England and Scotland, thanks to the national highways and transport public satisfaction survey.
The council is one of 111 councils taking part with a standardised survey asking members of the public exactly the same questions, whether they live in Manchester, Leicester or Leeds. The survey is running for the 14th year, the largest collaboration between councils offering the opportunity to compare results, share in best practice and identify further opportunities to work together in the future.
The results will enable us to find out what local people think about these important services. It will provide one of several ways the council can assess how it is performing. It gives the public an opportunity to say which services they think the council should prioritise, and improve.
A reminder will be sent to non-responses over the summer, with local and national results published in October 2021. Since the survey is based on a sample, residents that receive a copy are being urged to take part. Leeds residents who receive the survey can complete the survey online if they prefer, a short URL link will be printed on the front of the survey and they will be required to enter a code before completing the survey.
Leeds City Council's executive member for infrastructure and climate, councillor Helen Hayden, said:
"This national survey is an important opportunity to share your thoughts on our local highways and transport network. That includes pavements, roads and cycle lanes, along with work done to maintain it all. If you are one of the people asked to give your feedback in this national survey, I would ask that you please take the time to respond. Your views are important to us locally and any insight you give will help us assess how well the council is performing, areas to prioritise and improve, and to deliver better outcomes for the people of this city.
"We estimate in Leeds there's approximately £206 million needed to restore the network of roads, paths and bridges to optimal condition. The information you give helps the National Highways and Transport Network (a non-government organisation with council membership) to gather the information needed for councils across the country to lobby the government for the funding we need.
"I would like to please encourage everyone selected to take part and share your views, personal knowledge and experience so we can continue to make Leeds a better city for everyone."
For media enquiries contact: