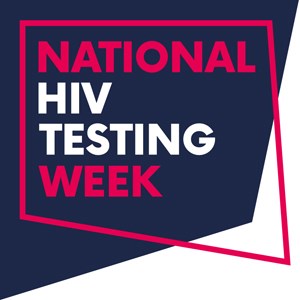 20 Nov 2017
Leeds health leaders are giving their backing to the 2017 National HIV awareness testing week
With HIV testing week starting on 18th November, and in the run up to World AIDS Day on 1st December, community based agencies Yorkshire MESMAC and BHA Leeds Skyline will be supporting free, confidential testing at drop-in sessions across the city.
The services, commissioned by Leeds City Council's Public Health team, and part of a network including Leeds Sexual Health Service will encourage people to 'Give HIV the Finger' – highlighting the opportunity that finger prick testing offers for HIV testing, with results typically given while you wait.
Councillor Rebecca Charlwood, chair of the Leeds Health and Wellbeing Board, said:
"Leeds has seen a long term reduction in the numbers of new cases of HIV, while advances in healthcare mean the numbers living with HIV have gone up. HIV testing week is really important because by being pro-active in promoting HIV testing we can deliver early treatment and reduce infection spread."
Tom Doyle, Chief Executive, Yorkshire MESMAC Group of Services said:
"There has never been a better time to get tested. An early diagnosis means better treatment options, and better health outcomes going forward. National Testing Week is a great opportunity to open up the conversation about HIV and sexual health, and de-stigmatise testing. A finger prick test is all it takes to know your status. Come along to any of our testing venues across Leeds during Testing Week itself, or any time to our office on The Headrow."
Someone taking medication and with an undetectable amount of the virus cannot pass on HIV, but most people get HIV from someone who doesn't realise they have it. The aim of HIV testing week is to highlight the benefits of more people having a test and getting the medication they need which could dramatically cut the numbers who get HIV in the future.
Experts recommend getting a test at least once a year (or more often if you have unprotected sex with more than one partner) and the Terence Higgins Trust are asking every gay and bisexual man who may have put themselves at risk to take a simple HIV test.
Dr Sarah Schoeman, Consultant in Sexual Health & HIV at Leeds Sexual Health said:
"'Everyone has an HIV status. Knowing your HIV status is really important as it allows you to make choices about your health. Having HIV and not knowing puts your health at significant risk and means that you are more likely to pass the infection on. Testing for HIV is free, quick and confidential.
"For people living with HIV Leeds Teaching Hospitals Trust now provide HIV treatment and care in Dewsbury and Wakefield as well as Leeds in partnership with Leeds Sexual Health, Leeds BHA Skyline, Locala, The Brunswick Centre, Spectrum and Yorkshire Mesmac."
Visit: http://www.leedsth.nhs.uk/assets/BWC/faq.php to find out more about LTHT's services.
For more information about where to test during National HIV Testing week go to the clinic finder on www.leedssexualhealth.com.
Notes to Editor:
Contact details:
For more information relating to HIV and Gay & Bisexual Men please contact Tom Doyle, Chief Executive of Yorkshire MESMAC and HIV Prevention England Co-ordinator for North and Central England on 0113 244 4209 / 07771 931 421 or t.doyle@mesmac.co.uk
For more information relating to HIV and Black African Communities please contact Jeni Hirst, Director of BHA Leeds Skyline on 0113 2449767 or jeni@thebha.org.uk
For media enquiries contact: