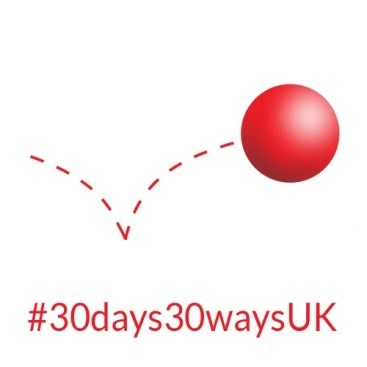 02 Sep 2019
Leeds City Council supporting 30days30waysUK September campaign
Leeds City Council is supporting a national campaign to raise awareness of being prepared for possible emergencies which is running throughout September.
Now in its fifth year, the national 30days30waysUK campaign focuses on helping people be more 'emergency-ready' by looking at different elements each day during the month from small-scale local issues to more serious incidents.
Taking place across the country, partners at local and national levels including the emergency services, local authorities, utilities and health providers will be promoting messages encouraging people to think about actions to help keep themselves and their families safe in emergencies as well as the importance of supporting vulnerable members of communities.
The aim of the messaging is to raise awareness and help ensure stronger levels of individual and community preparedness and resilience for any issue which may arise.
Deputy Leader of Leeds City Council Councillor James Lewis said:
"We are very pleased to be supporting this campaign which runs throughout September. You cannot put a price on the value of people, families and communities knowing what to do in emergency situations, so the more we can raise awareness and help people in Leeds be prepared the better."
Co-founders of the 30days30waysUK campaign Joanne Maddams and Monika Al-Mufti said:
"The aim of the campaign is to encourage people to think about what they'd do in a range of emergency situations and to take some simple steps to boost their personal resilience in the event of an emergency."
The campaign is running on social media platforms across the following accounts using the hashtag #30days30waysUK:
Notes to editors:
Since 2015, 30days30waysUK.org.uk is a professional volunteer network consisting of practitioners, academics, emergency responders and agencies, voluntary sector and some government agencies. It is not a registered charity precisely so that the approach is freely transferable to other regions worldwide with minimal hurdles or monetary investment.
ENDS
For media enquiries please contact:
Leeds City Council communications and marketing,
Email: communicationsteam@leeds.gov.uk
Tel: 0113 378 6007
For media enquiries contact: