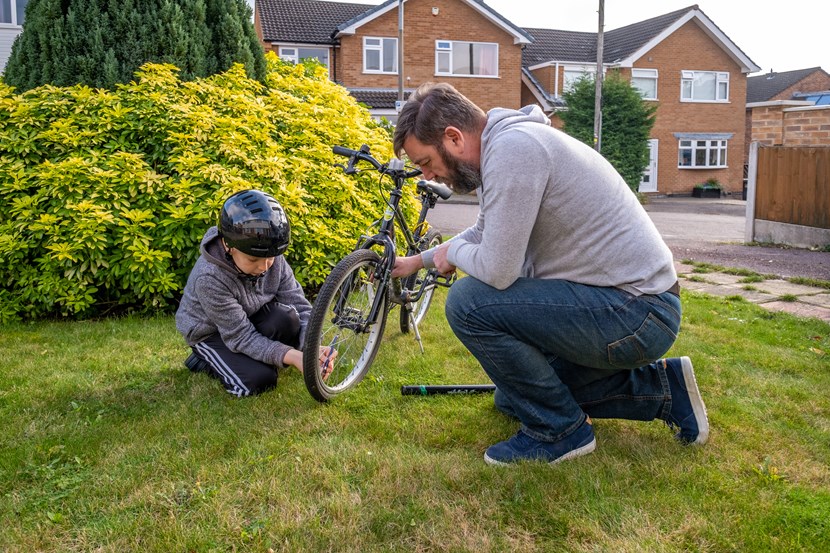 13 May 2022
Leeds City Council reveals recruitment target during Foster Care Fortnight
Leeds City Council is aiming to recruit 80 more foster carers in the next 12 months to provide high quality care and support for the children and young people that they look after.
The number has been shared during Foster Care Fortnight 2022 as part of a city-wide drive to recruit more foster carers to the council's dedicated fostering service, Foster4Leeds.
Foster4Leeds is working hard to meet the increasing demand for foster carers, including an urgent need for carers who can look after children over 11 years old, sibling groups and those with additional needs.
The council's aim is always to place looked after children with a Foster4Leeds foster family. When there isn't a Foster4Leeds foster carer available to look after a child, the council must look to place them with an Independent Fostering Agency (IFA) which can lead to the child being placed outside of Leeds, potentially impacting on maintaining links with family and friends, and a change of school.
The council's target of 80 additional Foster4Leeds carers will help to ensure that they are able to provide homes which enable children and young people to grow up here in Leeds.
Councillor Fiona Venner, Leeds City Council's executive member for adult and children's social care and health partnerships, said:
"Foster4Leeds is a 100% not-for-profit organisation that is committed to providing the best outcomes for looked after children in Leeds, including ensuring they are kept close to their birth families, friends, and school. Fostering comes in many forms and there is a type of fostering suitable for everyone, ranging from temporary care every once in a while, to longer-term placements.
"We welcome applications from any ethnic background, religion, and sexuality. It doesn't matter if you are married, single or divorced, a homeowner or living in a rental property, in work or retired. All that matters is that you can give your time to help a child.
"I would urge anyone who is considering becoming a foster carer to get in touch with Foster4Leeds team this Foster Care Fortnight and get started on the adventure of a lifetime."

Foster4Leeds provides a wealth of financial and emotional support, as well as the opportunity to access training to help develop skills in supporting children and young people through difficult times.
Financial support for Foster4Leeds foster carers is made up of two parts; a weekly allowance based on the age of the child and a weekly fee based on your skill level. Age allowances range from £142 to £246 and skill fees go up to £224.

To support them emotionally, Foster4Leeds foster carers receive their own fostering social worker, membership to the Leeds Foster Care Association, access to The Fostering Network (with its award-winning Mockingbird programme) up to 14 days paid holiday and more.

Other benefits include free day trips out, free tickets to Leeds First Direct Arena events and local theatres, free residential breaks, free activity days out, discounts at local businesses and more.
ENDS
Notes to editors:
Foster Care Fortnight 2022 (9-22 May) is an annual campaign led by The Fostering Network to raise the profile of fostering and show how foster care transforms lives.
The Foster4Leeds team will be in the following locations over the rest of Foster Care Fortnight. No booking is required, you can just turn up and find out more about fostering with Foster4Leeds.
Saturday 14th May, from 9am, Armley Park Run, Armley Park, LS12 3LW
Monday 16th May, 3pm-5pm, Yeadon Library, LS19 7PP
Wednesday 18th May, 3pm-5pm, Beeston Hub, LS11 8PN
For media enquiries contact: