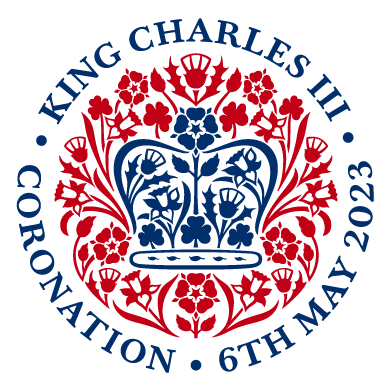 17 Mar 2023
Leeds City Council encourages communities to come together to celebrate the Coronation weekend
Communities in Leeds are being invited to celebrate the Coronation of His Majesty The King and Her Majesty The Queen Consort which will take place over a three day Bank Holiday weekend in May (6-8 May).
His Majesty King Charles III was ascended to the throne in September last year following the death of his mother, Her Majesty Queen Elizabeth II, after her 70-year reign. The Coronation is centred around a solemn religious ceremony and takes place in the months after their accession, following a period of mourning. In a similar but simpler ceremony, the Queen Consort will also be crowned alongside His Majesty The King on Saturday 6 May at Westminster Abbey.
Nationally, The Eden Project will be promoting 'The Big Lunch' on Sunday 7 May, where people can hold their own Coronation Big Lunch celebration and the Air Raid Wardens are encouraging people to get involved with 'The Big Help Out' which will start on Monday 8 May. Thousands of organisations – big and small – are getting together to give everybody the chance to try volunteering for themselves and make a difference in their community.
Communities and neighbourhoods in Leeds are being encouraged to get involved with the celebrations in a range of ways, either through simple events such as inviting your family and friends for a party in the garden, or through larger community events such as a street party for the neighbourhood which may include closing their road which the council can help with.
Holding a small outside event with neighbours, on private land, does not need council permission. However, if you plan a street party that involves the closure of a public road, the council needs to check the road is suitable and the deadline for road closures is fast approaching, applications should be submitted to the council by 31 March. More information on how to do this can be found at King Charles III Coronation weekend 6 to 8 May 2023 (leeds.gov.uk).
Councillor Mary Harland, Leeds City Council's executive member for communities, said:
"Last year, communities and neighbourhoods really came together in Leeds to mark the Queen's Jubilee, celebrating her extraordinary 70-year reign and we are sure many people will want to join the rest of the UK this year to celebrate the Coronation of His Majesty The King and Her Majesty the Queen Consort.
"Whether you're getting involved with a volunteering opportunity, which will have a lasting impact in your community, or hosting a street party with your neighbours, we hope that it will be a weekend to remember for people of all ages."
For media enquiries contact: