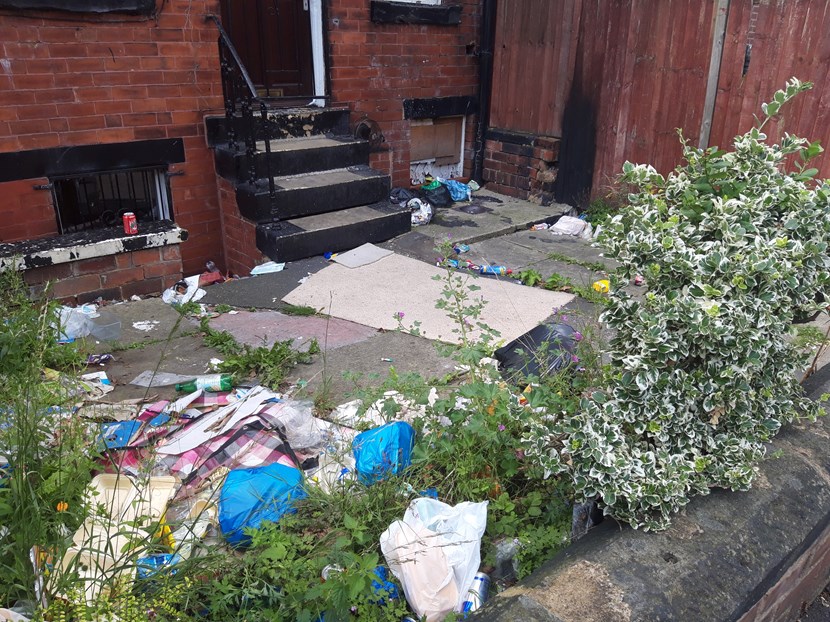 17 Mar 2020
Leeds City Council continues purge on household waste
Fines totalling almost £7,000 have been issued in Leeds City Council's latest clampdown on irresponsible householders blighting their neighbourhoods with litter.
In the first cases, officers took action under their Public Space Protection Orders (PSPOs) which give them increased powers to prosecute persistent offenders.
The legislation makes it an offence for residents to leave domestic bins outside their property's boundary beyond specified times before and after collection day. A PSPO was put in place for Harehills after local concerns about large amounts of household waste attracting vermin and encouraging side waste and fly-tipping.
The individual cases were:
Ciprian Nichitel, of Seaforth Avenue, fined £1,159.
Gionell Acatrinei, of Ruthven View, fined £1,247.55.
Sadia Akhtar, of Berkeley Terrace, fined £1,048.
Erica Wright, of Berkeley Mount, fined £729.05.
The council also successfully brought two waste in garden prosecutions. Peter Rodley, of Sandhurst Terrace, was fined £1,112.51 and Saaqib Malik, of Bexley Avenue, was fined £1,392.29.
A Leeds City Council spokesperson said:
"Harehills suffers from a lot of environmental crime such as fly tipping, waste in gardens and domestic waste issues. As a service we are trying to tackle these issues and the Public Space Protection Order is a valuable enforcement method.
"Since the PSPO has commenced back streets are now a lot clearer. Side waste has reduced as residents have been educated and warned as to how all household waste has to be contained within their bins."
When the Harehills PSPO was first considered, Leeds City Council ran a web-based consultation exercise which received more than 1,000 responses with 76% of residents stating they supported the order.
Council officers placed signs on lamp posts, labelled up bins, delivered information packs and spoke to as many local residents as possible.
ENDS
For further media information please contact Andrew Vaux, Leeds City Council Press Office, Tel: 0113 378 0684, Email: andrew.vaux@leeds.gov.uk.
For media enquiries contact: