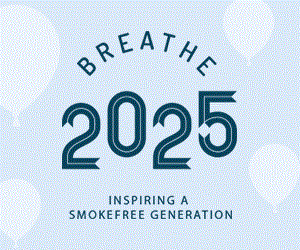 01 Mar 2016
Leeds backs 'Keep it out' fight against illegal tobacco
Health and wellbeing leaders in Leeds are backing the relaunch of a West Yorkshire Trading Standards campaign aimed at reducing supply and demand for illegal tobacco, including stopping dealers who sell to children, being launched on 1st March.
Illegal tobacco traders make it easier for children to start smoking, harder for adults to stop and bring crime into local communities. The trade has also been linked to the funding of terrorist activities. Anyone who knows where illegal tobacco is being sold is urged to report it anonymously online at www.keep-it-out.co.uk or call the Illegal Tobacco Hotline on 0300 999 0000.
Councillor Lisa Mulherin, chair of the Leeds Health and Wellbeing Board, said:
"Tobacco is the leading cause of preventable death and disease in Leeds and so tackling tobacco use is a top public health priority for us."
"We know that the availability of illegal tobacco is undermining a lot of the work we do, by making tobacco easily accessible to children who then get hooked on smoking, and by providing a cheaper source of tobacco to smokers who, if they were paying full price, might otherwise choose to quit."
Dr Ian Cameron, Leeds City Council Director of Public Health, said:
"Tobacco kills half of all long term smokers, whether legal or illegal. We have help available for people wanting to quit, and we know most smokers want to give up. We also know their quit attempts are undermined if somebody offers them a cheap supply of tobacco.
"Of course the best thing is never to start smoking, and I find it really worrying that children are targeted by unscrupulous dealers. So we are taking this issue seriously as part of wider efforts to reduce the harm caused by smoking and to cut the number of children who take up smoking every year."
Last month West Yorkshire Trading Standards seized over 37,000 cigarettes and 22kg of illegal tobacco worth more than £10,000 during a large scale operation against illegal tobacco as part of national 'Operation Henry 2'.
Since the programme began, the combined efforts of regional partners have led to over 900,000 illegal cigarettes and 330kg of hand rolling tobacco being seized, worth an estimated street value of around £157,500.
David Lodge, Head of West Yorkshire Trading Standards said:
"We will not stand for anyone selling illegal tobacco in our communities. Children and young smokers are often targeted by people who sell illegal cigarettes, making it even easier for them to get hooked on smoking. The people making money out of this do not care who they sell to.
"This campaign is about raising awareness that illegal tobacco is not a victimless crime but harms neighbourhoods and brings crime into local communities. We are ready to respond to any intelligence we receive.
"People should feel very uncomfortable that this is happening on their doorstep. If you don't want local children to smoke, and you know where illegal tobacco is being sold, we would encourage you to get in touch and report it anonymously."
Notes for editors
Links to images of illegal tobacco seized in West Yorkshire:
http://tobaccofreefutures.org/wp-content/uploads/2015/12/illegal-tobacco-hidden-in-sweets.png
http://tobaccofreefutures.org/wp-content/uploads/2015/12/illegal-tobacco.png
http://tobaccofreefutures.org/wp-content/uploads/2015/12/illegal-tobacco-hidden-in-hifi.png
Nationally, the illegal tobacco market has halved, with around 1 in 10 cigarettes illegal in 2013 compared to 1 in 5 in 2000. But the trade is still a problem in some areas. A major independent survey of over 1,200 smokers and non-smokers across Bradford, Calderdale, Kirklees, Leeds, Wakefield and York reveals:
• Around 17% of smokers buy illegal tobacco
• Illegal tobacco makes up around 11% of the total tobacco market
• 85% of adults are concerned about young people getting hold of illegal tobacco
• 36% of smokers have been offered illegal tobacco
• Six out of ten adults are "very uncomfortable" with illegal tobacco and see it as an important issue for the local community
• 8 out of 10 smokers regret starting
Illicit Tobacco: West Yorkshire & York Study 2014 by NEMS market research, an agency who have carried out similar mass population surveys into illegal tobacco for the NHS and local authorities in every region in England.
Why illegal tobacco is dangerous to communities:
• Illegal tobacco dealers target underage smokers, making it easier for children to get hooked - and young smokers are more likely to be offered illegal tobacco than adults.
• Because illegal cigarettes are cheap they encourage people to smoke more and make it harder for smokers to quit.
• Increasing tax offers an effective incentive for smokers to quit, but this is undermined by cheap smuggled tobacco.
• All tobacco contains around 4000 chemicals including formaldehyde, arsenic and ammonia and is extremely harmful.
ALL smoking kills - the latest research http://www.hc-sc.gc.ca/hc-ps/pubs/tobac-tabac/contra-cig-contre/index-eng.php suggests illegal tobacco poses the same risk to health. Much of the illegal smuggled tobacco is the same as the legal products you would buy from a shop.
More information on illegal tobacco in West Yorkshire: http://www.keep-it-out.co.uk/
Contacts
WYTS info: Ian White, Project Manager: Communications and Marketing, Tobacco Free Futures, Tel: 0161 238 6385 | Mob: 0782 530 9760 | e: ian.white@tobaccofreefutures.org
Phil Morcom, Communications team, Leeds City Council, 4th Floor West, Civic Hall, Leeds, LS1 1UR
Mobile: 07891 276270, Tel: 0113 224 3602
For media enquiries contact: