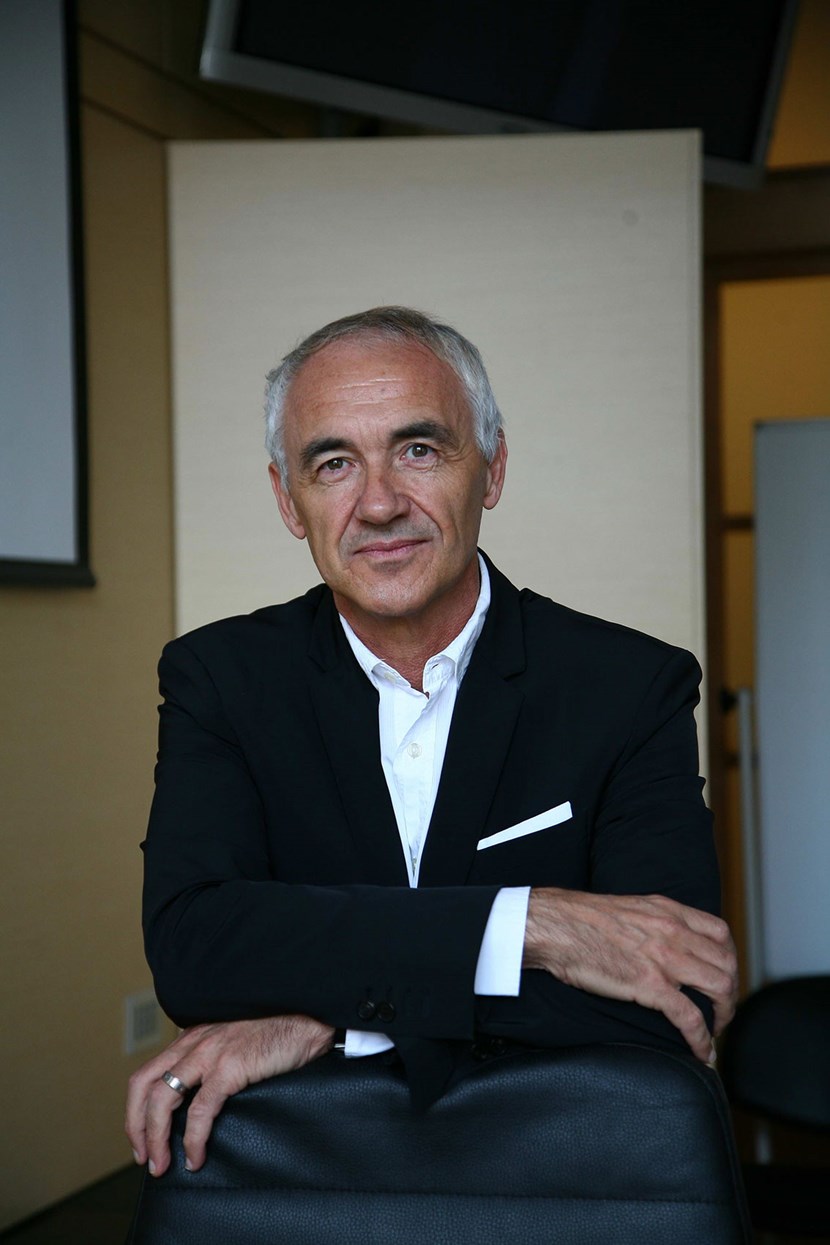 21 Jul 2015
Leading European city planner to deliver key lecture in Leeds
A leading European figure in the world of strategic city planning and development will be in Leeds this week as guest of honour at a prestigious annual event.
Alfonso Vegara, the President of Fundación Metrópoli in Madrid, will be the keynote speaker as Leeds hosts the Royal Town Planning Institute's annual Yorkshire lecture entitled 'Connecting people and places across the world' at the Civic Hall on Thursday.
The current Honorary Consul General of Singapore in Madrid, Mr Vegara is also a former President of ISOCARP, the International Society of City and Regional Planners, with members in over 70 countries.
He will be in Leeds to discuss his current project the Fundación Metrópoli Future Cities Lab, which aims to promote the strategic value of cities and encouraging cities and academic institutions from across the world to work closer together.
Amongst the audience will be guests from the planning and development sectors in Leeds and Yorkshire, as well as the national President of the Royal Town Planning Institute (RTPI) Janet Askew and Leeds City Council chief executive Tom Riordan.
As part of the event organised by the RTPI Yorkshire, earlier in the day guests will be given a presentation by Leeds City Council chief planning officer Tim Hill on major emerging development projects in the city. This will be followed by a tour of the South Bank and the Victoria Gate retail development, which will be home to the flagship new John Lewis store when it opens next year.
Ahead of the event, President of the Royal Town Planning Institute (RTPI) Janet Askew said:
"Leeds has a national reputation for imaginative planning that is transforming major areas of the city, so I am looking forward to seeing for myself what is taking place.
"The scope of the ambition of the regeneration for the South Bank, the station and Victoria Gate is very impressive. Leeds is a great example of a city which has a determined approach to planning and regeneration."
Leeds City Council chief planning officer Tim Hill said:
"We are proud the RTPI chose Leeds to host the annual Yorkshire lecture, and we very much look forward to welcoming the president Janet Askew and all the guests to our city to share ideas and showcase the work we are doing here in Leeds.
"It will also be fascinating to hear what Alfonso Vegara has to say in his lecture, to get the European and world perspective on strategic planning, so we are very much looking forward to meeting him and hosting this event."
ENDS
For media enquiries please contact:
Leeds City Council press office,
Tel: 0113 395 0244
For media enquiries contact: