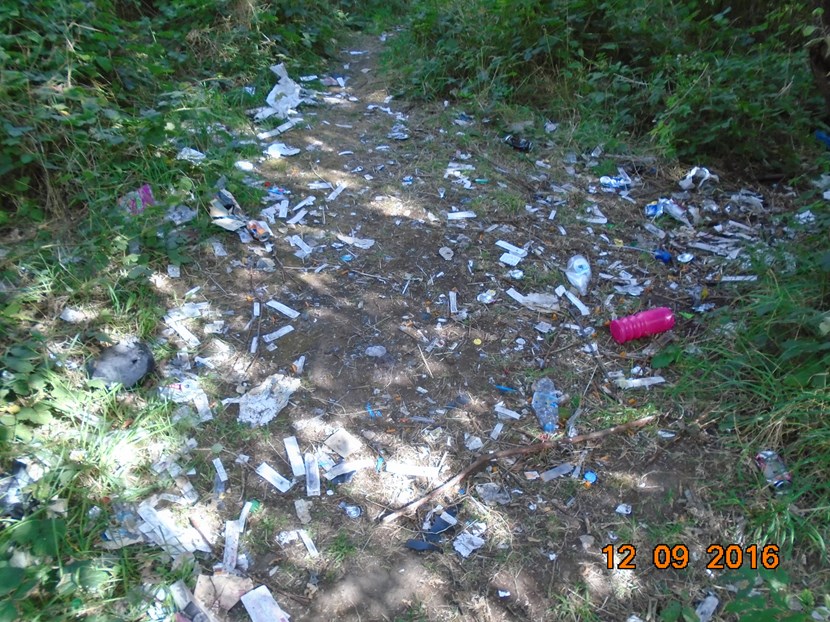 11 May 2017
Landowner fined for letting dangerous waste build up near nursery
A landowner who let dangerous waste, including hypodermic needles and human waste build up near a children's nursery, has been fined over £5000 after a successful prosecution by Leeds City Council.
Pargat Singh Riyat of Shadwell Lane, Leeds pleaded guilty to offences under Anti-Social Behaviour Crime and Policing Act 2014 and was fined £1666, plus £3219 costs and a victim surcharge of £166 at Leeds Magistrates' Court last week. The court heard that he failed to prevent unauthorised access to land which he was responsible for, which resulted in the build-up of hazardous waste as well as failing to organise the legal removal of the waste.
Mr Riyat is part owner Courtyard Developments Ltd, the company which owns land formally known as the Compton Arms on Compton Road in Harehills. Following contact by a local Police Community Support Officer regarding numerous environmental and anti-social issues at the site, the council's environmental enforcement team started an investigation. The issues raised by the PCSO included a breach in the perimeter fence which was allowing unauthorised access to the land, as well as a large accumulation of waste including hypodermic needles, human excrement, alcohol containers and other drug paraphernalia. Some needles were close to the perimeter fence which separates the land from a local children's nursery.
The court heard that Mr Riyat ignored several legal notices requiring him to arrange for the waste to be legally removed and to install a suitable security fence, thus allowing unauthorised access and offering the opportunity for more hazardous waste to be dumped. Even after being served with the notices, the court heard the Mr Riyat attempted to circumvent his duties by renting out the land to a third party and ordering the tenant to remove the waste themselves without advising the tenant of the type of waste within it or ensuring that they knew how to dispose of the waste legally.
Such was the danger caused by the waste Leeds City Council cleared the land of all waste, including seven boxes of hypodermic needles along with other drug paraphernalia, removing approximately four tonnes of illegally deposited waste from the site, which cost over £480 of tax-payers' money.
Councillor Lucinda Yeadon, executive member for sustainability and environment said:
"This is a particularly shocking case where landowner has shown a flagrant disregard, not only to the legal notices issued but also towards his own duty of care, and in doing so has put members of the public at risk. To add insult to injury he also tried to circumvent his legal responsibility by renting out the contaminated land to an unsuspecting tenant.
"We will not hesitate to prosecute landowners who allow, or do not take action to prevent, waste being dumped on their property especially when they are putting members of the public at risk of serious harm."
For media enquiries contact: