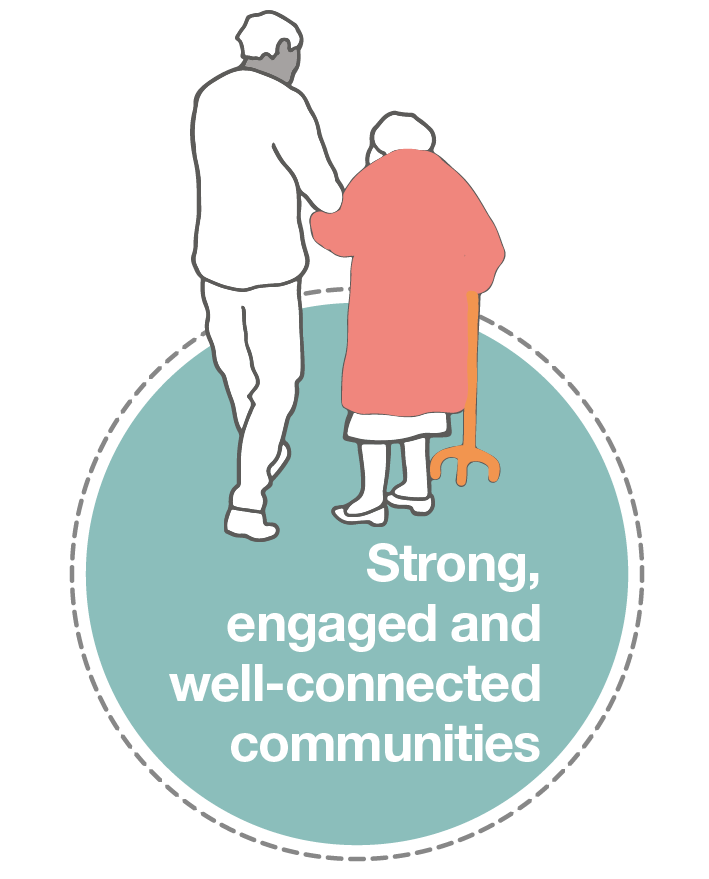 08 Jul 2016
Just what the doctor ordered
Health professionals in north Leeds have joined with Leeds City Council and third sector organisations to deliver better health care through a system of support called social prescribing which is being formally launched on 14th July.
The event at the Reginald Centre in Chapeltown will see contributions from Leeds People's Choir, a bike library demonstration, outdoor games for children, zen doodling, stalls with community health champions and digital literacy workshops.
The new service is called Connect Well and covers the NHS Leeds North Clinical Commissioning Group area. Delivered by a partnership of four organisations led by Community Links working with Feel Good Factor, Age UK Leeds and One Medical Group the new service is based at the Reginald Centre Community Hub.
Councillor Rebecca Charlwood, Leeds City Council executive member for health, wellbeing and adults, said:
"There are real benefits to social prescribing as it helps patients to focus on adopting healthier lifestyles. This isn't just about being healthier physically, but from an emotional perspective too. There's also a big benefit as pressure on primary care services is reduced."
Social prescribing supports people by helping them with social, emotional and practical needs which normal clinical services traditionally don't provide. By guiding patients to support from the voluntary and community sector they can get help to access anything from exercise and gardening groups to debt counselling and housing advice.
Dr Jason Broch, Chair of Leeds North CCG, said:
"Social prescribing is centred around the individual, led by the individual, with support adapting to the needs of the individual in a flexible and tailor-made way. We will have wellbeing coordinators based in GP practices to connect and empower people, so they can navigate different services and support to meet their needs. We know many people's wellbeing can improve not just with medical interventions, but by helping them address wider issues like loneliness and lifestyle choices.'
Clair Ashurst Bagshaw, Connect Well service manager, said:
"NHS Leeds North CCG and the council identified a need to link social prescribing with the community and part of my role is to deliver and maximise this integration. One of our priorities to is identify gaps in service provision and coordinate primary care, third sector and council provision to work together in order to make an impact on determinants for poor mental health and physical health.
"As well as this, we aim to identify, recruit and train people to help build capacity in the local community, changing traditional relationships to re-think how preventative health interventions can be delivered by the community, for the community. Evidence shows community health champion groups can make a real difference when backed with a strong foundation of support and facilitation."
The new service is being funded by NHS Leeds North CCG, with support from Leeds City Council.
Notes for editors
The event is being held from 12 – 2pm on 14th July at the Reginald Centre Community Hub,
263 Chapeltown Road, Leeds, LS7 3EX
To attend or for more details contact the Connect Well Hub on 0113 336 7612 or visit www.commlinks.co.uk/connectwell
For media enquiries contact: