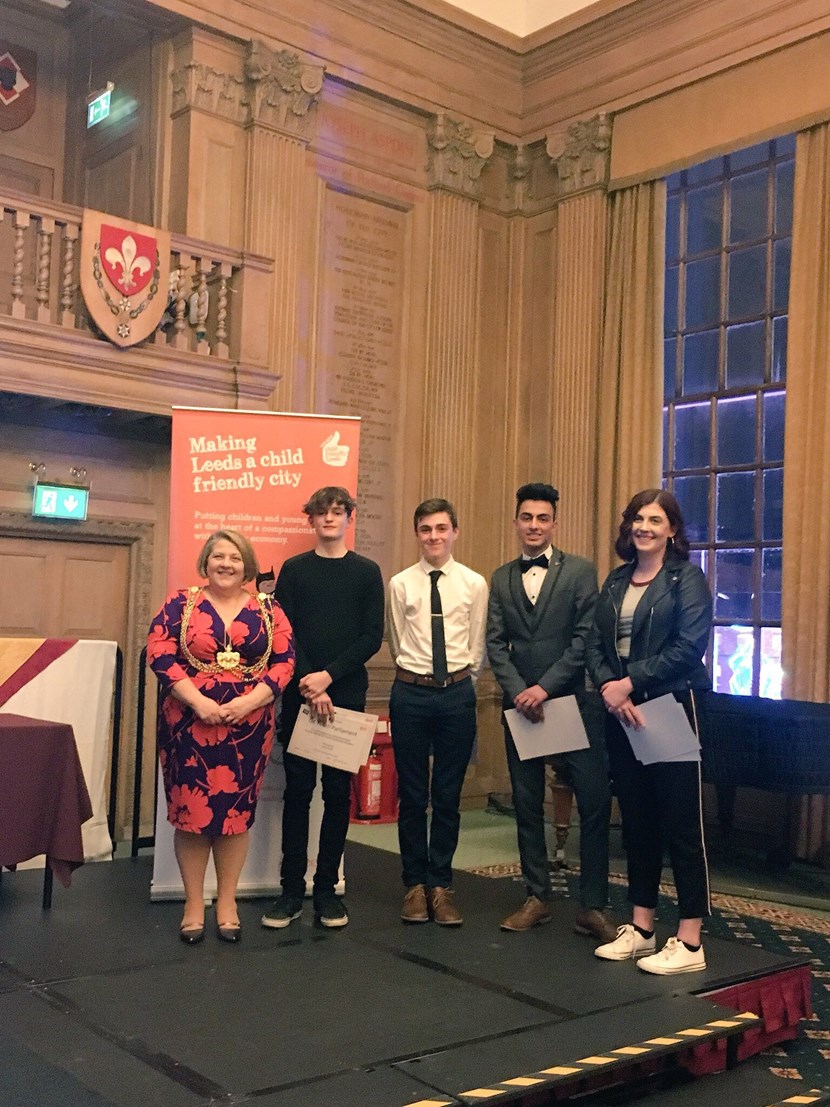 22 Feb 2018
Introducing the new members of Youth Parliament for Leeds
The latest Leeds Members of Youth Parliament have been elected for this year.
Leeds has four elected members of Members of Youth Parliament who attend the Houses of Commons every November to tell the government what the important issues for young people are.
A group of 29 youngsters aged 11-18 applied to become Members of Youth Parliament by writing a manifesto on a subject important to them and these were then shortlisted to 10 candidates who were entered into the election.
The candidate's manifestos covered a wide range of subjects including; improving the provision for young people with SEND, votes at 16, improving public transport, tackling bullying, improving mental health services, better access to further education and increasing the understanding of learning disabilities.
In a bid to get elected, the ten finalists had four weeks to run their election campaigns using a range of different methods such as doing assemblies in schools, talks in youth groups, campaigning on social media and even featuring in the local papers.
On Tuesday 20th February our four new Members of Youth Parliament for Leeds were announced by Councillor Lisa Mulherin, Leeds CityCouncil executive member for childresn and families at the UK Youth Parliament finalists reception at Leeds Civic Hall.
They are:
Arqam Al-Hadeed, 17 years old from Allerton High School
Harry Small, 15 years old from Roundhay School
Samuel Cliff, 15 years old from Rossett School
Sylvia Cullen, 17 years old from St Mary's Menston
Harry said: "I am very proud and absolutely delighted to have been elected. I cannot wait to start representing the young people of Leeds"
Samuel said: "It is a near ineffable honour to have been elected as one of the four Members of Youth Parliament for Leeds. I sincerely look forward to working with my contemporaries to improve Leeds and the UK in every way possible"
Councillor Lisa Mulherin, Leeds City Council executive board member for children's and families said;
"Being a member of the Youth Parliament is a great opportunity both in terms of representing the views of the children and young people of Leeds nationally, as well as offering a chance for each young person to develop the essential skills for a successful future."In Leeds we believe it is really important to give children and young people of our city a voice. I would like to thank all our outgoing members of Youth Parliament and wish all our new members and deputies the best of luck in what will no doubt to be a fantastic opportunity with a number of new challenges."
Follow the journeys of the Leeds Members of Youth Parliament by following @LeedsYV on Twitter
For media enquiries contact: