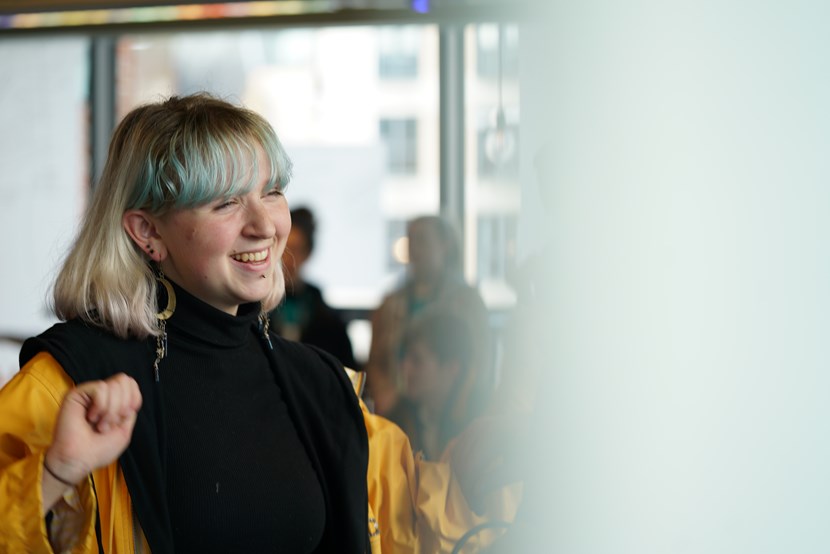 14 Feb 2022
INDIs Film Festival returns to inspire and celebrate young talent in Leeds
Budding directors and film fanatics are being invited to gain some top insider tips on the film industry during a packed programme of film screenings and free online events.
From masterclasses in script writing to new screen technologies, this week's Independent Directions Film Festival 2022 has plenty to inspire emerging talent.
Organised by Leeds Young Film with support from the BFI and National Lottery, the festival brings together insightful events and workshops, as well as a film programme of documentaries and dramas hosted on the Leeds Film Player.
A hands-on session with Nikon will kick off the festival, providing the opportunity to put questions to the experts and learn about the rising popularity of mirrorless cameras. Further workshops will run throughout the weekend to host special guests and provide valuable insight, including genre-specific script writing sessions with industry professionals.
To help those interested in filmmaking get started in the industry, there will be plenty of opportunities to listen to young independent film talent who have built careers from the ground up. Career building and networking sessions will discuss film education and different pathways into the industry, as well as personal stories about starting out in film.
The INDIs Young Filmmaker Awards, sponsored by Leeds City College, will round off the weekend celebrating young talent and showcasing some of the UK's top short films.
Councillor Jonathan Pryor, Executive Member for economy, culture and education, said:
"Leeds has a long and proud history of nurturing talent in the film industry. We strive to support the creative young people of Leeds in pursuing their passions, and the INDIs Film Festival is a great way of doing so. By nurturing and celebrating young talent, we are supporting the future of arts and culture in our city. The programme of events has something to interest all budding filmmakers and film lovers alike, so I would encourage anybody with a passion for film to join in and make the most out of the invaluable industry experience and advice."
The INDIs Film Festival will run between 18th-20th February 2022.
To find out more and secure a place at the upcoming events, visit https://www.leedsfilm.com/film-festivals/independent-directions-film-festival-2022/
Please note online events are free and open to anyone aged 15+ interested in film, however charges do apply for any of the films you may wish to watch.
For media enquiries contact: