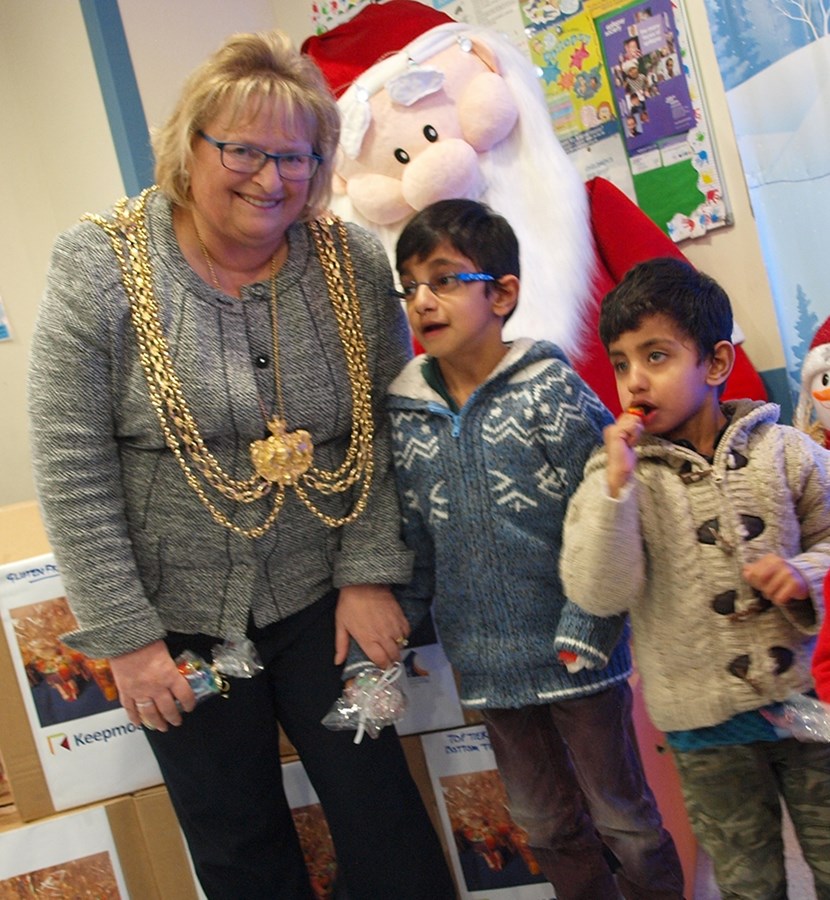 03 Dec 2015
Housing regeneration project delivers Christmas cheer to children's ward
The Lord Mayor of Leeds has been spreading a little festive cheer to children in hospital with the council's housing regeneration partner Keepmoat.
The Lord Mayor was joined by Councillor Lisa Mulherin and Keepmoat volunteers earlier this week to distribute 500 little cups of cheer to children at Leeds General Infirmary's children's outpatient department.
Donated and put together by Keepmoat staff, the little cups of cheer contain sweet treats, including goodies suitable for those with allergies or receiving particular types of treatment.
Keepmoat and sc4L have been working in Little London, Beeston Hill and Holbeck since September 2013, building 388 new and refurbishing 1,245 council homes.
As part of the housing regeneration project, the council, along with its partners, is keen to support the local community.
Lord Mayor of Leeds, Councillor Judith Chapman, said:
"Being in hospital is never fun and especially for children at this festive time of year so it really is a special joy for me to help bring them a little Christmas cheer.
"Our thanks go to the housing regeneration project and Keepmoat for their support, the treats have proved a really big hit."
Councillor Lisa Mulherin, executive member for health and wellbeing, said:
"Having been a parent of a child in hospital myself, I know how stressful it can be. To see the relief and cheer that these gifts from Keepmoat brought to children and their parents at a very difficult time was a real joy."
Sean Corcoran, Keepmoat regional director, said:
"We have over 500 staff working on the project to build new council homes in Leeds and refurbish many more. Donating sweets and our time to put the little cups of cheer together is a very small gesture to help brighten the day for children in hospital."
For media enquiries contact: