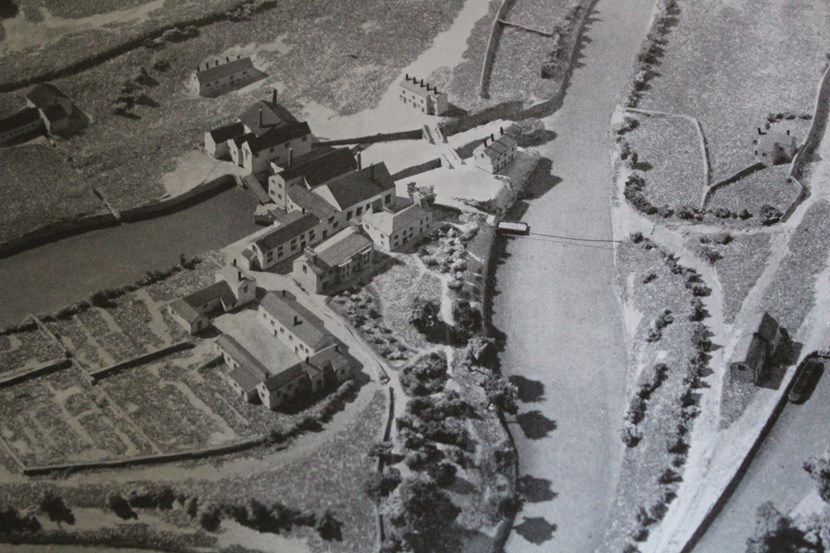 02 Nov 2022
Historic images capture legacy forged by Leeds landmark
For more than 700 years it was part of the city's industrial heartbeat, hammering out a unique legacy which truly stood the test of time.
Now a new exhibition at Leeds Industrial Museum is rediscovering the fascinating story of Kirkstall Forge.
Hammer Heart explores the history of Britain's oldest ironworks, from its humble beginnings, through the pivotal role it played during the Second World War and up to its massive modern-day redevelopment.
As well as examining the story of production on the site, the exhibition, which was created with support from local volunteers and researchers, also looks at some of the people and groups who have left their own mark on the forge.
Chris Sharp, keeper of Leeds Industrial Museum, said: "The long and rich story of Kirkstall Forge gives a fascinating insight into centuries of production at a place which was a crucible of industry and innovation.
"However, it also demonstrates the important and ever-evolving relationship between industry, people and communities and the many ways they shape and influence one another."
After starting iron production in the 16thcentury, the forge prospered under the watchful eye of Betty Beecroft, a business savvy local woman who took over the site in 1779 and transformed it into a prosperous enterprise, selling buckets, shovels and screws.
New machinery added at the forge in the 1820s allowed for greater levels of production, and in subsequent years, still owned by the Butler and Beecroft families, the site became well-known for the production of axles for vehicles as well as nails, steel bars and wrought iron.
It also became an important part of the Kirkstall community, with the unmistakable sound of its distinctive steam hammer being nicknamed the Giant's Footsteps. Local children were even cautioned that the giant might come and visit them if they didn't behave.
During the First and Second World War, the forge was also an essential part of the war effort, manufacturing axles for military vehicles and artillery along with steel for munitions and aircraft manufacture.
It was said that every British aircraft built during the Second World War contained steel made in Kirkstall and from the first to the last days of the conflict, the forge produced 134,500 tons of bright and black steel bars.
Hammer Heart also explores the forge's complex relationship with British colonialism and its sale of goods to former colonies including the West Indies and India.
Kirkstall Forge remained a working forge until 1995 and today has been extensively redeveloped into homes, state-of-the-art offices and a train station.
Councillor Jonathan Pryor, Leeds City Council's executive member for economy, culture and education, said: "Leeds is a city built on imagination, industry and innovation, qualities embodied by so many chapters in the long history of Kirkstall Forge.
"Rediscovering some of these remarkable stories will continue that legacy and allow a new generation to learn about a place which for centuries was a hub for the Kirkstall community and which helped to establish the city of Leeds as a global industrial powerhouse."
Hammer Heart can be seen now at Leeds Industrial Museum. For more details, please visit: Hammer Heart: Seven Centuries of Kirkstall Forge - Leeds Museums & Galleries
Visitors can also find out more about the Kirkstall community by visiting Abbey House Museum's Kirkstall Lives, which explores more stories from the area: Kirkstall Lives - Abbey House Museum (leeds.gov.uk)
ENDS
For media enquiries contact: