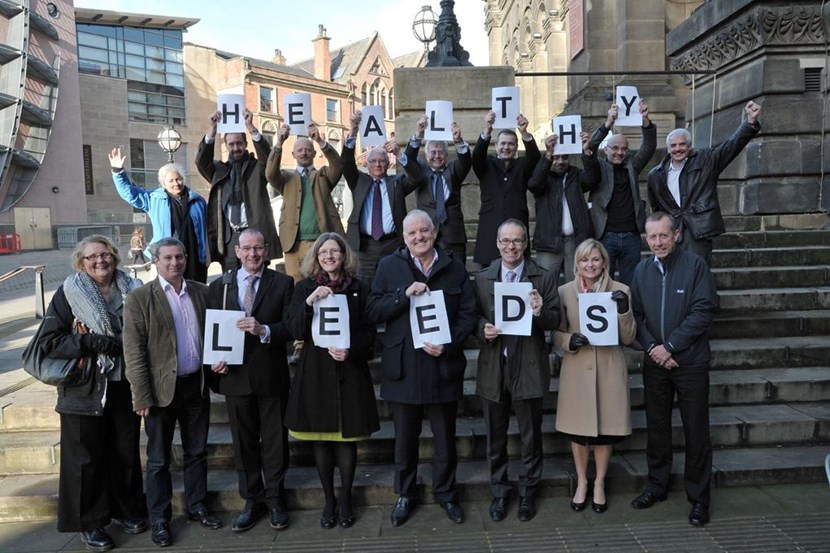 19 Jan 2016
Helping Leeds have a healthier future
People in Leeds are invited to have their say on the city's health and wellbeing priorities as the body responsible for setting the Leeds health strategy plans for the next five years.
The strategy is developed by the Leeds Health and Wellbeing Board, which is made up of representatives from the NHS, local authority and Third Sector partners involved in health and care in the city, along with HealthWatch Leeds, who represent the voice of patients and the public.
Councillor Lisa Mulherin, Chair of the Leeds Health and Wellbeing Board, said:
"We have made real progress in our bid to improve the health and wellbeing of people in Leeds in recent years and with our first health and wellbeing strategy we committed to improving the health of the poorest fastest. Although we have seen improvements, we still face big challenges in Leeds, particularly around addressing the significant health inequalities between some of the best off and worst off parts of the city.
"At a time when funding pressures are increasing and the changing population of Leeds means there are more demands on services, we need to work together closely across the health and care system to do the best for the people who live here. Our refreshed strategy needs to reflect the needs, issues and values of the people who use services, as well as those who deliver them, so I hope as many people and organisations as possible will have their say to make Leeds a healthy and caring city for all ages.
"I encourage everyone in the city to consider what would make a difference to you and your family, and share your views on what is being proposed."
Leeds faces significant health challenges, with an increasing number of older people and people living with long-term conditions, in a difficult financial climate. Evidence indicates that among significant health challenges facing the city are childhood obesity, long-term conditions, mental health, smoking, and alcohol consumption.
People can share their views on current services and the proposals for the new strategy, which will shape how services are delivered in the future, until 5th February.
The new strategy will be published in the spring and will span the next five years. It follows from the first Leeds joint health and wellbeing strategy which ran from 2013-2015.
You can find out more and have your say using the Inspiring Change website at www.inspiringchangeleeds.org/get-involved.
For media enquiries contact: