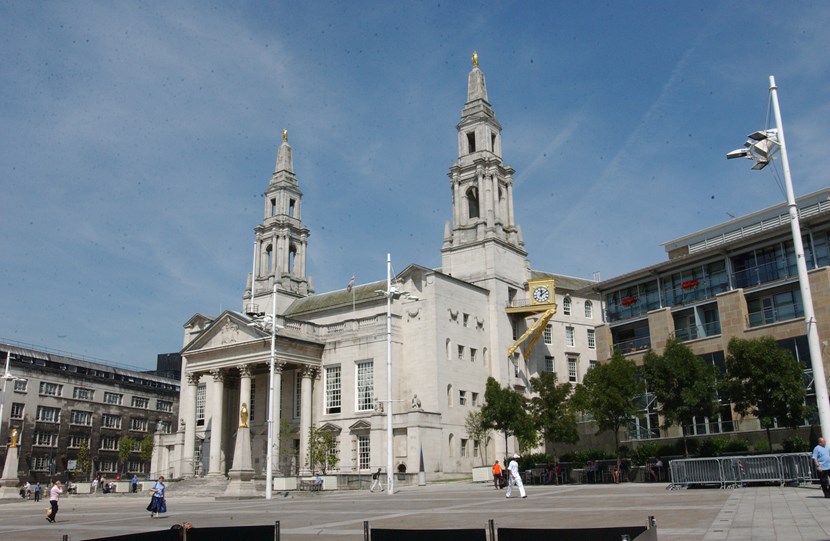 28 Aug 2015
Help and advice for students taking their next steps after school
Young people who are still considering their future options after completing their GCSEs are invited to attend the Leeds Next Steps event where a host of education and training providers will be on hand.
The #Leeds Next Steps clearing event is for young people aged 16-19 and is being held on Thursday 3rd September 11am - 6pm at Leeds Civic Hall Banqueting Suite.
​​​​​​​​​​​​​​​​​​​​​​​​​​​​​​Leeds City Council is getting together with local post-16 providers to help young people find out about what opportunities are available to them. There will be information post-16 learning opportunities, including apprenticeships and traineeships, which are still available across the city to start now for the 2015/16 academic year.
Young people who attend the event can talk directly to different providers, get advice about individual courses, apprenticeships and traineeships, and find something to suit them. They will be able to enrol on courses and apply for apprenticeships right there and then.
Councillor Mohammed Rafique, Leeds City Council's executive board member for employment, enterprise and opportunity said:
"We are really looking forward to our special post 16 clearing event at Leeds Civic Hall on September 3, which will offer young people aged 16-19 the chance to find out more and also apply for a wide-range of learning, training and apprenticeship opportunities.
"The turn out to our recent apprenticeship fair at Leeds Town Hall was the best ever, and this is another great opportunity for young people finishing school to see what options and potential career paths are open to them."
Councillor Lucinda Yeadon, executive member for children and families said:
"Choosing which path to take after you've finished your GCSEs is such an important decision so it is really important young people have access to plenty of advice and information about what options are available to them.
"Whether they are considering an academic path or a more hands-on route into employment such as an apprenticeship, there will be something to suit all abilities and ambitions at Leeds Next Steps."
The following organisations are attending the Leeds Next Steps event:
3aaa
Aspire-igen
Babington Group
Brigshaw Sixth Form
City Training Services
Dimensions Training Solutions
Elliot Hudson College
Estio
Garforth Academy
GP Strategies Ltd
Groundwork
HCUK Training
Interserve Learning & Employment
JT Development Solutions Ltd
Kaplan
Keepmoat
Key Training
Learning Innovation Training Team Ltd
Leeds Apprenticeship Hub
Leeds City College
Leeds College of Building
Leeds Teaching Hospitals NHS Trust
Leeds United
Lloyds Banking Group
Nacro
NLTG Apprenticeships
Opera North
People Matters
Philips Hair Academy
Prince's Trust
Qube Learning
Rathbone UK
Skillz Education
Start Here - Ingeus
Street League
Swarthmore College
YMCA​​​​
For more information on the Leeds Next Steps event people can visit: www.leeds.gov.uk/leedspathways/Pages/leedsnextsteps.aspx
Young people can also visit www.leeds.gov.uk/results for information on all post 16 options.
For media enquiries contact: