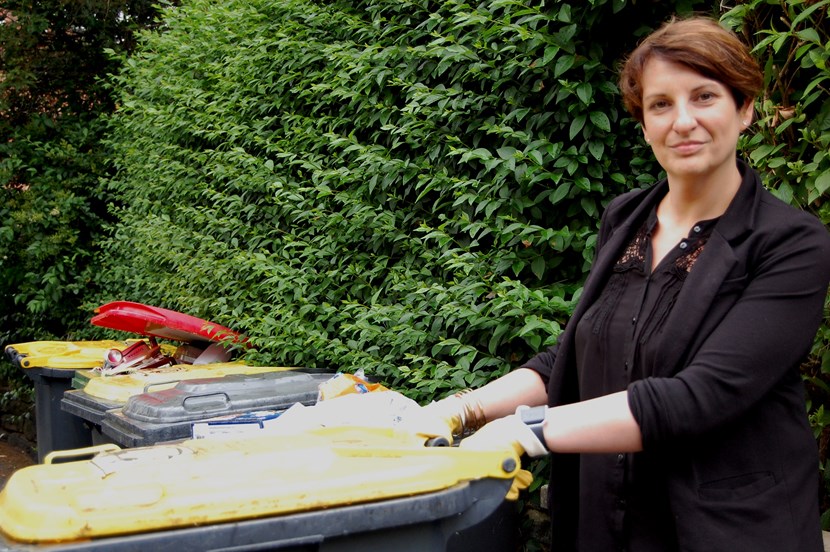 29 Jun 2016
Handy advice to help students leave Leeds tidy
Councillors and council staff have been hitting the streets to help people sort their rubbish before leaving Leeds at the end of term.
To help people as they prepare to move out, Councillor Lucinda Yeadon, executive member for environment and sustainability, has been out and about in the Headingly area to offer advice, encourage recycling where possible and make sure bins are ready for collection.
Traditionally, council bin and street cleaning crews see an increase of rubbish left on the streets and bins are overflowing when students leave the city for the summer.
As tenancies come to an end the council has to provide additional waste collection and street cleaning resources to deal with the surge in waste.
In 2015, the council removed over 330 tonnes of waste as students cleared out their digs. In one area, crews had to return six times within 10 days to empty bins due to the sheer amount of waste left out.
Some of this waste could be easily recycled and streets kept tidier with a little bit of planning.
Council staff and volunteers have been working street-by-street to help people re-use items where possible and recycle the correct items in green bins. They've also been making sure that bins are used properly to help keep streets tidy and obstruction-free.
Over the years the council has been working with the universities, student unions and charities to help people make the most of recycling services available and minimise any disruption to long-term local residents.
As well as helping people put their stuff in the right bin and get the bins out on time, people have been able to leave items they no longer need for re-use on special collection days with Leave Leeds Tidy.
Leave Leeds Tidy is run by Leeds City Council, universities, Unipol, Emmaus and St Vincents all year round.
At the end of term special collection days allow people to donate unwanted items for re-use.
For media enquiries contact: