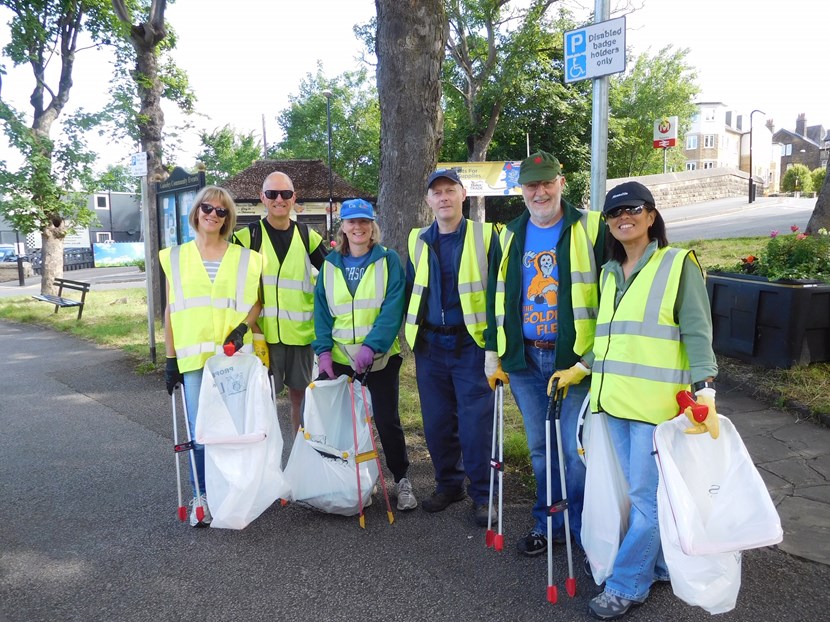 06 Oct 2020
Guiseley volunteer group hits a rubbish milestone
A devoted group of volunteers in Guiseley are celebrating collecting their 10,000th bag of litter.
The Litter Free Guiseley group was formed in 2003 and now has over 30 members who regularly spend their Sunday mornings out litter-picking in the local community.
The group started picking ten litter bags a month 17 years ago and now picks an impressive 100 bags a month. Due to the current coronavirus restrictions, they are now picking the litter individually or in family groups.
The long-standing volunteer group was also key to the setting up of the Litter Free Leeds network of volunteers in 2017. The group was set up to bring communities, groups and individuals together to tackle the problem of littering and fly-tipping across Leeds and is constantly working with the council to change attitudes and behaviours towards littering.
Litter Free Guiseley loan their litter picking equipment to groups who wish to tackle local hotspots and regularly engage with families and children wishing to achieve a Duke of Edinburgh Award for litter picking.
Councillor Mohammed Rafique, Leeds City Council's executive member for environment and active lifestyles, said:
"I am very proud of the dedicated and hard-working people who are part of this group and voluntarily contribute to making our local communities better for everyone
"It is amazing to see the progress they have made in the last 17 years and how much they have developed. Regularly picking up litter from pavements, parks, and even woodlands is definitely no easy work and we should all be extremely grateful for what they do."
For more information on the Litter Free Guiseley volunteer group, visit: https://www.facebook.com/LitterFreeGuiseley/.
To get involved in litter picking in your local area, join and message the Litter Free Leeds Facebook group: facebook.com/groups/litterfreeleeds
ENDS
For media enquiries contact: