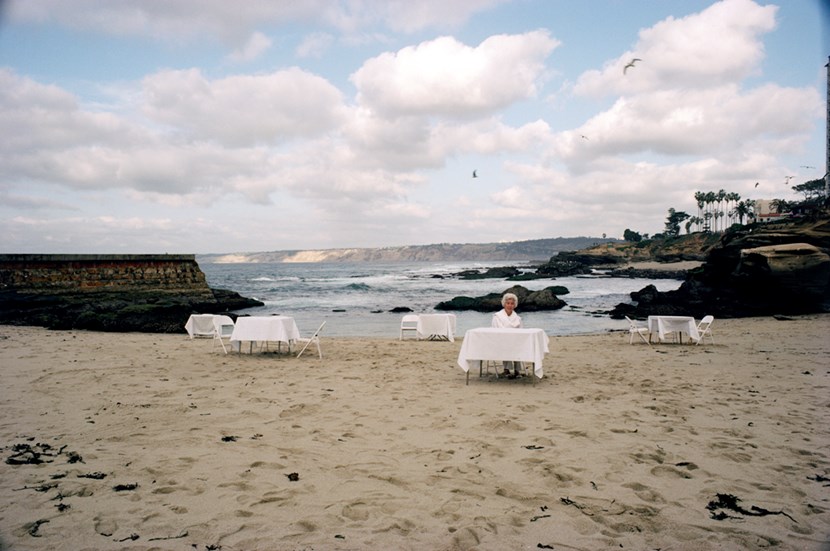 24 Sep 2021
Gallery's new season of film is the reel deal
Four decades of artist's film and video will be showcased in a thought-provoking new exhibition at Leeds Art Gallery this Autumn.
Opening on Saturday, September 25, Radical Reel is a group exhibition and season of screenings and events celebrating 40 years of moving image from its renowned collection.
Drawing connections between cinema, performance, television and the internet, Radical Reel reflects the revolutionary development of this art form as it has undergone rapid technological and social change.
The displays in the ground floor galleries feature a group of celebrated artists whose work explores a range of social themes and urban issues from community, identity, inequality and the environment.
Kickstarting a series of monthly screenings in the White Gallery, Rosalind Nashashibi's Hreash House 2004 is an intimate portrayal of an extended family in Nazareth, Israel. Shot over 24-hours during a period of political and social turmoil, the camera's focus on the mundane aspects of the family's everyday life invites us into their world of enclosure and confinement, prompting us to consider the ways we interact with our environment as well as with each other.
Elsewhere in the Lyons Gallery, the earliest video is displayed alongside more recent acquisitions. Leeds Art Gallery was the first UK public gallery to acquire Suzanne Lacy's work and her pioneering video Whisper, The Waves, The Wind (1983-84) was the first moving image work to enter its collection. Calling attention to participation, memory and ageism, it documents a performance involving 154 women over the age of 65 who were invited to talk simply and honestly about their lives.
Acquired through the joint initiative of the Valeria Napoleone XX Contemporary Art Society to support the acquisition of significant works by female artists, Martine Syms' two-channel video A Pilot for a Show About Nowhere 2015 juxtaposes found footage from the internet, film and television to investigate the relationship between media, identity and representation. Blending YouTube clips of old and current television shows, it draws attention to the consumption of images that erase or make invisible black bodies, voices and narratives.
Radical Reel culminates with Harold Offeh's Reading the Realness (2020 - ongoing), the gallery's most recent acquisition made possible by the Contemporary Art Society's Rapid Response Fund. Featuring members of Leeds Art Gallery's Youth Collective and its forum for older communities Meet and Make, Reading the Realness re-enacts panel discussions from popular television and radio chat shows to explore contemporary media debates and how we can better understand ourselves and each other.
Seen together, these works explore how we can strengthen bonds and connections between people, in times when communities have found themselves increasingly fractured and isolated.
This is a timely opportunity to think about the status of film and video in our current climate of online streaming and escalating screen time and a reminder that there is a type of art that was made to be seen on screens all along, albeit one that relies on scale, space and physical experience.
Councillor Jonathan Pryor, Leeds City Council's executive member for economy, culture and education, said: "Leeds has a rich and fascinating history in the fields of both film and artistic ingenuity and it's exciting to see Leeds Art Gallery displaying some of its world class collection from across the decades in this new exhibition.
"It's always wonderful to see the gallery finding new and innovative ways to engage and inspire visitors and being part of showcasing the city's incredibly diverse and exciting cultural offering."
Radical Reel opens on Saturday, September 25, 2021 and continues until 2 January 2, 2022.
ENDS
For media enquiries contact: