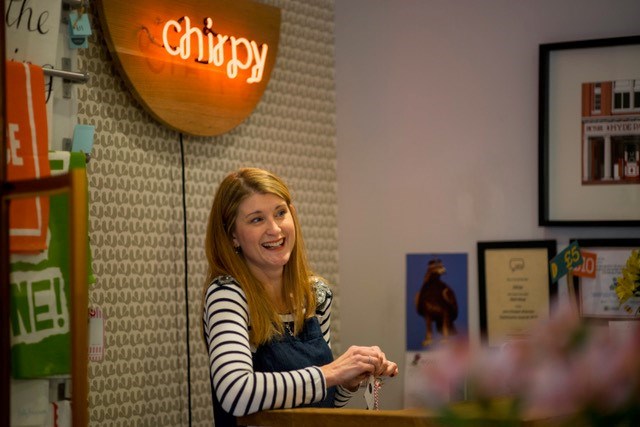 13 Oct 2021
Free support service delivers the goods for small businesses in Leeds
A free service is delivering a timely helping hand to small businesses in Leeds as they aim to bounce back from the impact of the COVID-19 pandemic.
The Leeds MicroBusiness Support Service provides expert advice on everything from contingency planning and social media messaging to brand creation and gearing up for Christmas.
Targeted at businesses in the retail, hospitality and leisure sectors with fewer than 10 employees, it has been offering one-to-one phone mentoring sessions since the middle of the summer.
Now the second element of the scheme – a wide-ranging virtual support programme – is up and running, with positive feedback already coming in from users.
Microbusiness owners who sign up to the support programme get access to weekly e-mails, online workshops and videos, all of which can be read or viewed at a time to suit them. Topics covered include owner wellbeing, finances, marketing, customer service excellence and taking a business online.
Organised by Leeds City Council and business transformation agency Insight with Passion, both elements of the scheme run until the end of November.
And, with that deadline in mind, eligible businesses are being encouraged to move quickly to ensure they take advantage of the help that has been made available to them.
Councillor Jonathan Pryor, Leeds City Council's executive member for economy, culture and education, said:
"Businesses large and small across Leeds have faced incredible challenges since the start of the pandemic and we have worked tirelessly throughout the crisis to support them.
"We're determined to keep playing our part and schemes like this, aimed at some of our smallest businesses, are an excellent example of that approach.
"If you think you can benefit from the expertise on offer, then please get in touch with ourselves and Insight with Passion as soon as possible. We're here to help."
The support service is being delivered this year for the second time, with dozens of microbusinesses signing up when it was originally run between April and September in 2020.
Businesses that benefited last year included a dance teacher start-up, a bridal shop, a handbag store and a walking tour provider, in places such as Chapel Allerton, Sheepscar, Kirkstall, Garforth, Wetherby, Cross Gates and the city centre.
Jo McBeath, who owns Chirpy, a design-led gift shop and workshop space in Chapel Allerton, used the service in 2020 and was so impressed she has signed up once again this year.
She said: "It is very useful and I'd recommend it to anyone – it's good to know there's someone there looking out for you and that you can use them as a sounding board. For me personally, I've found that it's an excellent way of solidifying and organising ideas you might already have floating around and making the best possible use of them."
To find out more about the scheme, visit the Leeds MicroBusiness Support Service website.
Notes to editors:
Insight with Passion has a wealth of expertise in supporting small businesses – the team have worked with over 2,000 small businesses over the past decade, delivering mentoring, events and workshops across the UK. In addition, the business works with some of the world's leading brands, meaning that small business owners in Leeds can understand the latest insights and innovations, along with real solutions which work for businesses of all sizes.
ENDS
For media enquiries contact: