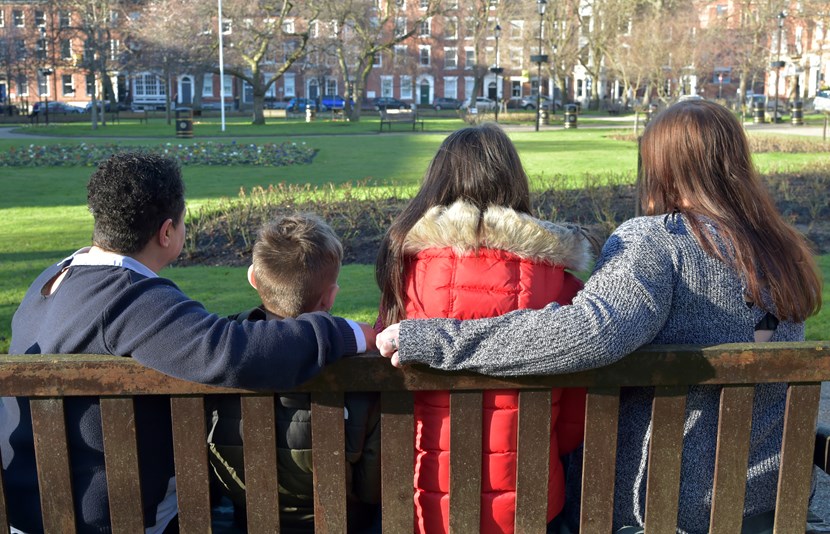 28 Oct 2020
Foster families in Leeds are now benefitting from an award-winning fostering programme.
Leeds City Council is part of the Mockingbird programme, run by The Fostering Network, which has seen off other outstanding projects to win the Big Impact Award at this year's Third Sector Awards.
Mockingbird uses a pioneering model which sees a constellation of fostering households set up in a similar structure to that of an extended family. It uses the concept of a dedicated 'hub home' of specially recruited and trained carers offering respite care, peer support, regular joint planning and social activities to a constellation of six to 10 families of foster and kinship carers living in close proximity.
Through successes such as avoiding relationship breakdowns in fostering households and retaining foster carers who may otherwise have left the role, the programme has seen excellent outcomes, both for foster families in Leeds and internationally.
Councillor Fiona Venner, Executive Member for Children and Families for Leeds City Council, said: "The Mockingbird Family Model has proven to be extremely beneficial for foster families in Leeds and we're pleased to see it's getting the recognition it deserves. Through this model we're able to improve outcomes for looked-after-children and empower foster families to support each other in a meaningful way."
Leeds City Council's Head of Service for Children Looked After Services, Joel Hanna, said: "This extended family model provides a high level of stability to children and young people and strengthens relationships between all members of the constellations, including birth families and social workers".
Olivia*, aged seven, a young person who is fostered as part of Mockingbird in Leeds, said: "The hub means a lot to me because people are nice and I have made lots of friends who are kind and also because the foster carers look after you. I love Diane [the hub leader] and going to her house."
Nicola, a Liaison worker for Leeds City Council, said: "Mockingbird provides foster families a sense of belonging and being part of a community that support each other emotionally, socially and practically. The families know each other well and the children are friends and enjoy spending time together. It's lovely to see the relationships and friendships that have formed".
Head of the Mockingbird programme, Lily Stevens, said: 'We are delighted to have won in this category, it is testament to the faith of our funders and partners in a compassionate, sustainable, new way of delivering foster care. It is also speaks volumes about the efforts of everyone involved in the programme.'
The Mockingbird programme, which delivers the Mockingbird Family Model originally developed by The Mockingbird Society in America in 2004, is run by the UK's leading fostering charity, The Fostering Network, and part-funded by the Department for Education. The programme now comprises 39 partners and 61 constellations across Great Britain, including Leeds City Council.
Click here to watch the council's video on how the Mockingbird model works for foster families in Leeds.
*Name has been changed for privacy reasons.
For media enquiries contact: