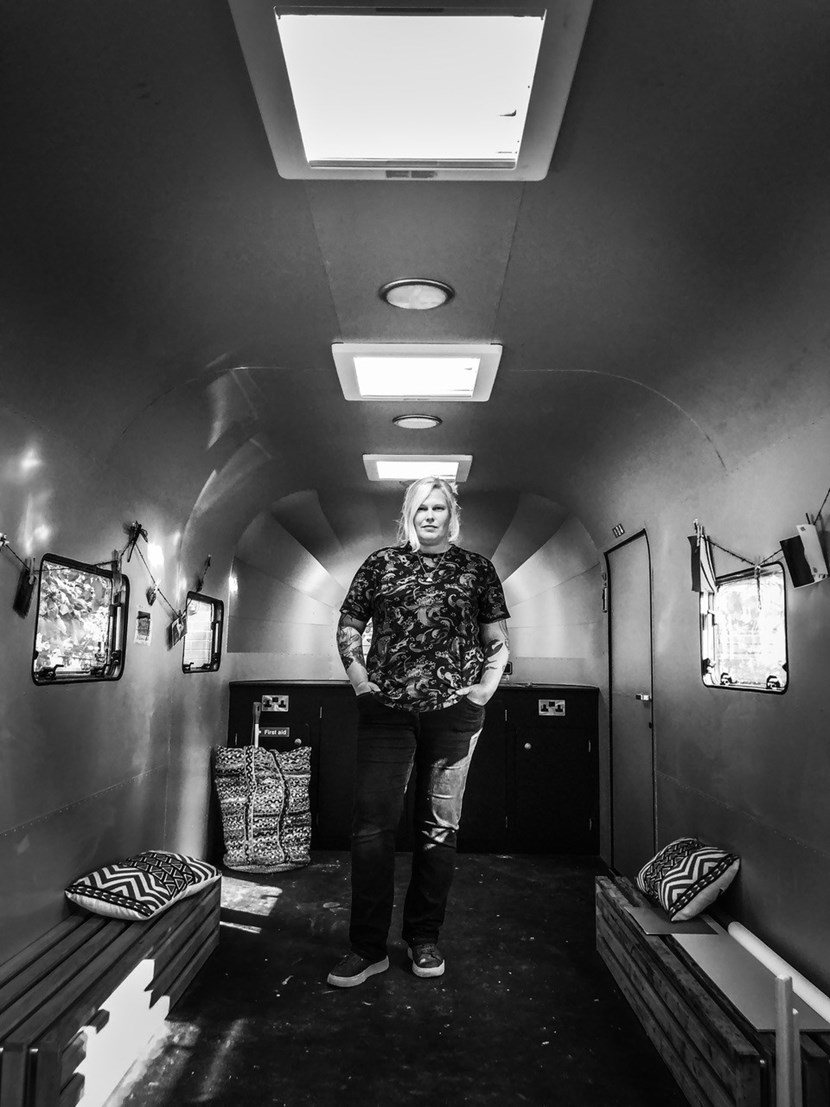 17 Aug 2020
Flower-powered mural could plant the seed for community art trail
Plans to create a stunning new mural inspired by local plants and flowers are about to blossom in the heart of a Leeds community.
The beautiful artwork will see volunteer group Incredible Edible Garforth teaming up with local artists Penny Rowe and Angela Hennessy to bring the imaginative mural to Main Street in Garforth later this month.
The project has been made possible with support from Leeds Inspired, a part of Leeds City Council which works with local arts and community groups across the city and helps them bring their ideas to life.
Featuring flowers which grow around the Garforth area, the street art will be completed using sustainable materials from Leeds social enterprise Seagulls Paint and will transform the wall of a local business.
It is hoped the project will also be the first of many in Garforth and will inspire other businesses to help create a new community art trail.
Penny, who also works with community groups and schools in Leeds, said: "Murals are important mode of expression and communication, in that they bring art into the public sphere, they're used promote social ideas and can symbolise local history and give a community a sense of identity. They also interrupt the brickwork of any high street with colour, character and beauty and our mural will promote social dialogue around the subject growth.
"We are very lucky in Garforth to have many community organisations and events that foster a sense of togetherness and our mural of flora and fauna growing upwards is a positive symbol of growth."
Recently established, Incredible Edible Garforth is part of a wider network which aims to create kinder, confident and more connected communities through the power of food.
Their mural project is one of one of a number being funded through the Leeds Inspired grants scheme, which makes grants of up to £1,200 available to artists and organisations.
Other ideas which have been funded by Leeds Inspired this month include innovative online masterclasses for artists working with moving images by Pavilion and a project by Pyramid of Arts to enable 12 artists with a learning disability to develop their skills in creating and curating an online exhibition.
Councillor Judith Blake, leader of Leeds City Council, said: "Culture and the arts play such an important role in bringing our fabulous communities to life and showcasing the tremendous creativity and imagination that exists all across Leeds.
"We very pleased and proud to be supporting local artists at what we know is a difficult time and to be helping them bring people together to celebrate where they live."
For information on how to apply for Leeds Inspired grants for online activities, please visit: https://www.leedsinspired.co.uk/grants
ENDS
For media enquiries contact: