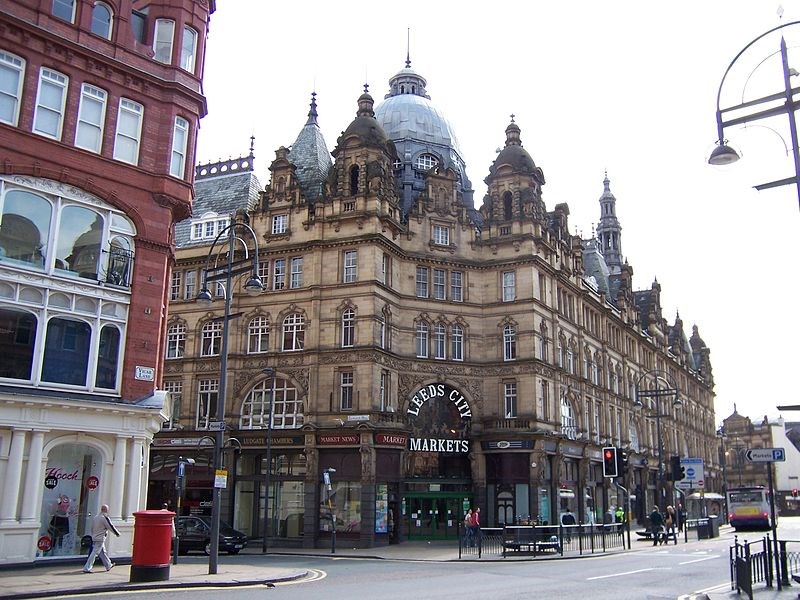 12 Oct 2016
Fascinating history of oldest street in Leeds to be explored in new book
A new book exploring the history of the oldest street in Leeds is set to be launched later this month.
For the first time, readers will be able to trace the history of Kirkgate, which was part of the foundation of modern Leeds, in the book that will be available for sale at Leeds City Centre outlets from October 21 2016.
The publication has been funded by the Lower Kirkgate Townscape Heritage Initiative, which supported by the Heritage Lottery Fund (HLF) and Leeds City Council.
Written and illustrated by two prominent local historians, Steven Burt and Kevin Grady the book aims to show the development of Kirkgate through the centuries.
Kirkgate began as land connected with its church. When wealthy Tudor clothiers came to the area it began to change the nature and type of business carried out on the street.
These uses carried on for a significant period of time resulting in the Georgian properties that are still on Kirkgate today.
The book illustrates the heritage value of Kirkgate, the First White Cloth Hall and the other properties within the current Lower Kirkgate Townscape Heritage Initiative (THI).
The THI aims to protect and restore the historic character of a number of buildings in the lower Kirkgate area.
One of those historic buildings, which is also referred to in the book is 92 Kirkgate, which has been part of the street's landscape since the 18th century.
The property was awarded a grant last year to restore the building as a café, bar and bakery. It has recently received a commendation from Historic England Angel Awards in the best rescue for a heritage site category.
Craig McHugh, of Historic England's principal advisor for Heritage at Risk, said: "We'd like to congratulate Mood Developments on their splendid restoration of 92 Kirkgate. They've demonstrated just how great the properties on the city's oldest street can look. We hope they and others will continue to invest in saving historic buildings."
This year the second project in the scheme 93 Kirkgate has also been offered a grant to bring historic floorspace back into use, the property will be renovated as a vinyl café and open by spring 2017.
Leader of Leeds City Council Councillor Judith Blake, said:
"The book tells the fascinating story of one of the oldest and most historic streets in Leeds, which was once one of the cornerstones of the cloth industry.
"Historically, the Kirkgate area was a centre for the cloth industry, with the First White Cloth Hall being the first covered trading hall in Leeds.
"When the book is available to buy the proceeds will be ring fenced to sustain the awareness of the areas historic past after the Lower Kirkgate Townscape Heritage Initiative project ends in 2020."
The new book will be available for purchase from October 21 at the Tourist Information Centre, Leeds and the Central Library and Leeds Civic Trust bookshop.
ENDS
Notes to editors
Heritage Lottery Fund - Thanks to National Lottery players, we invest money to help people across the UK explore, enjoy and protect the heritage they care about - from the archaeology under our feet to the historic parks and buildings we love, from precious memories and collections to rare wildlife. www.hlf.org.uk @heritagelottery
For media enquiries contact: