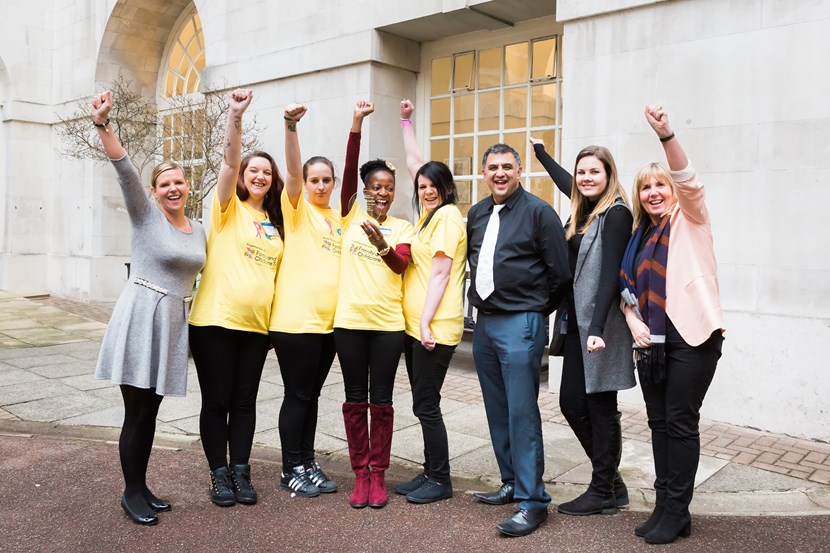 29 Mar 2016
Family project scoops national award
A Leeds project to help families access the support and services they need has been recognised as being the best in the UK.
The Positive Families project, run by the council's Housing Leeds, Together Women Project and Total Families, was named Parent Champion project of the year by the Family and Childcare Trust.
The Positive Families project came about after community involvement staff from Housing Leeds realised parents didn't know where to turn to get the help they needed.
Key to the success of the project has been training a group of parent champions – volunteers who are parents themselves – to provide information and support to other parents within their networks.
The parent champions make sure that people from their own communities, playgroups, work place or place of worship are signposted to sources of help and early education services for their children.
Parent champions come from a variety of backgrounds so have been able to share their experience and training, ensuring language or circumstances are no longer a barrier to families getting the support they need or services they are entitled to.
The training provided to parent champions has also helped build their confidence and development.
Councillor Debra Coupar, executive member for communities, said:
"We've watched Positive Families go from strength to strength and the project of the year award is great recognition for the team and volunteers.
"Our staff spotted a gap in the take up of support services and by nurturing the experience and expertise of our volunteer parents, we're being able to make a real difference to families lives."
Councillor Lucinda Yeadon, executive member for children and families, said:
"This is an excellent demonstration of how Leeds is working to become a child friendly city.
"Parents or children shouldn't miss out on opportunities that will help their development simply because they didn't know where to turn.
"Thanks to the peer-to-peer approach taken by Positive Families and the parent volunteers, families that may have slipped through the net are now thriving."
A short film about Positive Families can be viewed here.
For media enquiries contact: