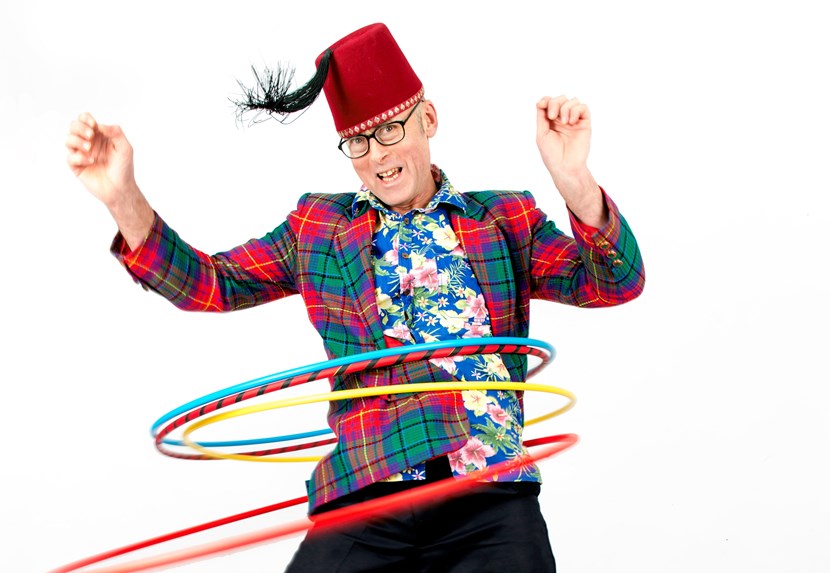 23 Jul 2020
Family friendly show to tour Leeds this summer
After what has been an extremely challenging number of months for parents, carers and children; Leeds City Council's Breeze team are thrilled to announce their newest summer offering.
As a result of the pandemic, the usual Breeze activity programme is unable to go ahead this year. However, to replace this, Breeze will be bringing you the Greatest Breeze Show which will be touring the city and bringing families something magical in their local areas, all free of charge.
The tour will run for 16 days across 16 venues and will include family friendly variety shows with singing, comedy, dance, magic and fun entertainment.
Each show will last for 60 minutes and each venue will have three shows at 1pm, 2:45pm and 4:30pm.
The shows will fully adhere to social distancing and follow the latest government guidance:
Families will sit in their own 'marked zone' and will have to remain there throughout the performance, with no moving around between the zones, except to go to the toilets
Families will be asked to bring their own picnic blankets or camping chairs to sit on.
Hand sanitising stations will be provided
Families will have to form socially distanced queues to enter the venue
There will be a 1 way system, with entrances and exits at different places
Audiences won't be allowed to shout or sing, in line with government advice
Booking tickets is essential and each booking is to be made by individual families so we are compliant with data collection in line with government guidelines for Test and Trace.
Councillor Fiona Venner, executive member for children and families said:
"The COVID-19 pandemic has been an enormous challenge for people of all ages, including our city's remarkable young people.
"This fabulous, fun and free show will have something for all the family and will be welcomed by those in need of some light relief after an incredibly difficult few months."
Tickets are free and are available now, each ticket admits one family of up to 5 people. You can book tickets online at https://breezeleeds.org/about-breeze/greatest-breeze-show and for any booking enquiries please call the box office on 0113 3760318 between 10am and 4pm.
ENDS
For media enquiries please contact:
Leeds City Council communications and marketing,
Email: communicationsteam@leeds.gov.uk
Tel: 0113 378 6007
For media enquiries contact: