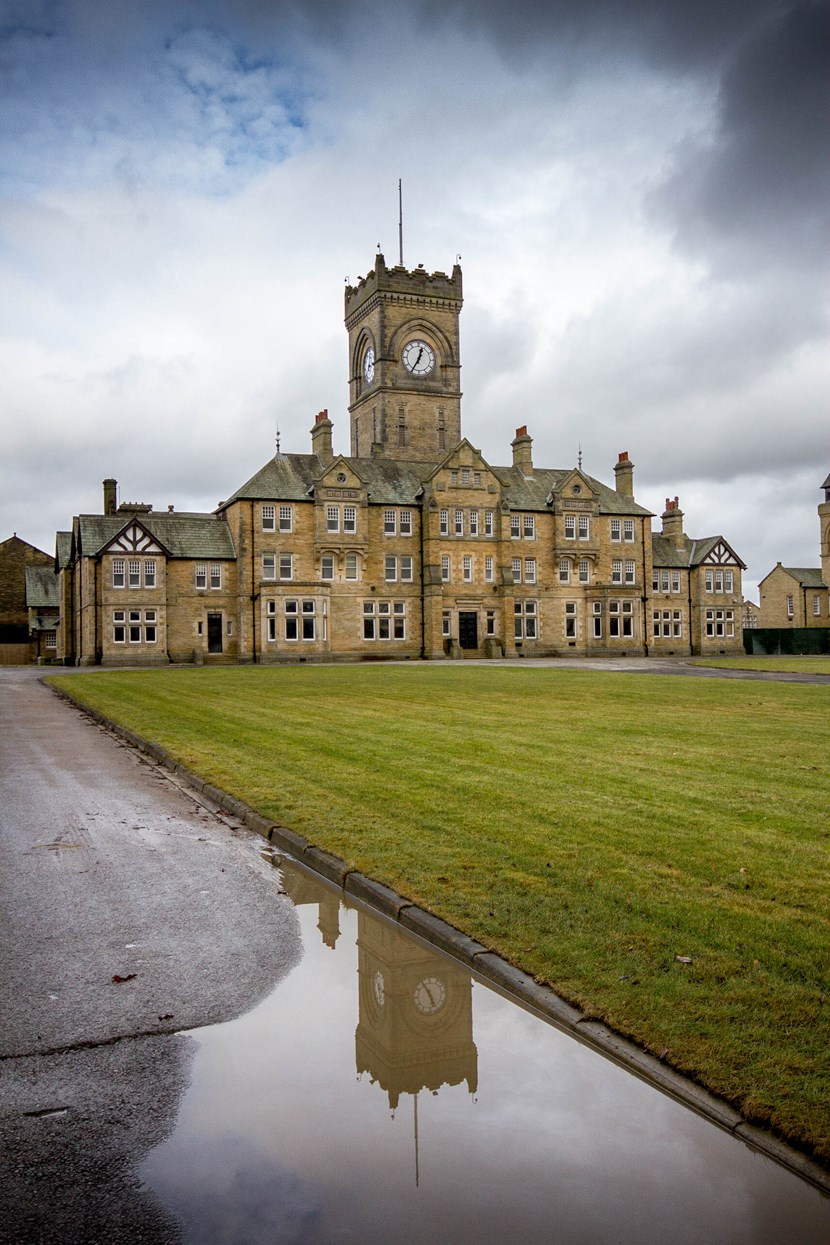 11 Sep 2015
Exhibition gives a voice to former High Royds Hospital patients
For more than a century, Menston's imposing High Royds Hospital was home to thousands of patients with mental health problems.
Now, 127 years after the hospital first opened its doors, Leeds City Museum will host a poignant exhibition that will give a voice to the many people who lived and worked there through the years.
The Unheard Voices of High Royds exhibition is the culmination of years of work by former patient Tricia Thorpe and will begin with a conference at Leeds City Museum on September 25 from 1pm until 4pm.
Aiming to capture the individual voices of patients, staff members and those that were affected by the existence of High Royds, the conference will be followed by a display in the museum's Brodrick Hall over the weekend of September 26-27.
Including a range of historic images and stories, the exhibition will also feature a film on the museum's big screen.
Tricia, who now works with Leeds and York NHS partnership foundation trust as the Time to Change Leeds coordinator and who was 18 when she was sent to High Royds, said: "High Royds served a purpose for a period of time but as mental health services naturally progressed it became both unrealistic and uneconomic to sustain.
"When it closed, many people lost a place that was their home. Some of the questions we hope to answer during the conference are 'where are they now?' 'what are they doing?' and 'have they been able to build a life beyond High Royds?' "
"We'll also look at how mental health services have moved on, the development of community care and the perception of mental health from the public now these asylums have closed."
She added: "The Unheard Voices of High Royds project is about remembrance but it is also about taking steps forward and what we can take from the past to ensure modern mental health provision doesn't make the same mistakes of the years gone by and instead remains focused on recovery found in the hope of attaining something better."
After opening in 1888, High Royds, known then as The West Riding Lunatic Asylum, became a place for the troubled, unwell and outspoken and quickly developed into a self-contained community.
The facility, based in Menston, remained open until 2003 when advances in mental health services meant it was no longer fit for purpose and the last patients left.
Councillor Brian Selby, Leeds City Council's lead member for museums and galleries, said:
"The Unheard Voices exhibition will be a moving and thought-provoking opportunity to look back at a High Royds- a place that profoundly changed the lives of thousands of people in Leeds.
"It is always important that we remember all aspects of our city's history, not only to preserve our heritage but also so that we can learn lessons from the past that will better equip us for the future."
The Unheard Voices of High Royds project has worked in partnership with a variety of organisations throughout the last several months including Time to Change Leeds, Leeds City Museum, Leeds and York Partnership Foundation trust and West Yorkshire Archives.
For further information, contact Tricia Thorpe at tricia.thorpe@nhs.net
Book a free ticket on Eventbrite at http://bit.ly/1gSoEQ0
ENDS
For media enquiries, please contact:
Stuart Robinson
Communications Officer
Leeds City Council
Tel: 0113 224 3937
Email: stuart.robinson@leeds.gov.uk
For media enquiries contact: