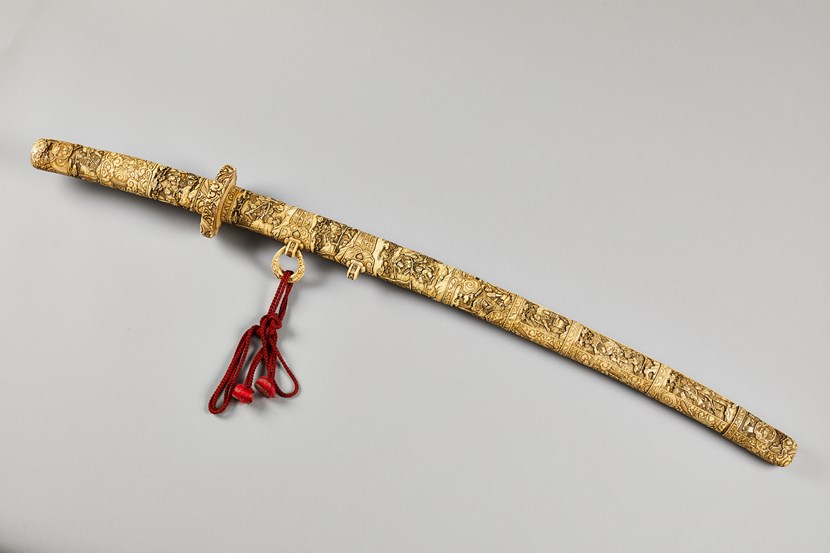 21 Feb 2020
Estate takes visitors on a journey to Japan
A new exhibition will take visitors to Lotherton on a journey to Japan thanks to fascinating links forged decades ago by a Leeds diplomat and his family.
Making Japan, which opens on March 1, will see the Aberford estate bridge a gap of more than 5,000 miles to explore three centuries of the island nation's unique culture, from Samurai swords to Pokémon.
The exhibition looks at the contrast between Japan's storied history, its stunning natural beauty and bustling industries. It will give visitors to the estate the chance to see a collection of objects including a beautiful illustrated handscroll, a traditional kimono and intricately decorated ceramics.
They will be on display alongside examples of the country's modern culture, including J-Pop music and Manga comics as well as items related to Japan's traditions of religion, celebration, arts and craft, and food.
Members of the Japanese community in Yorkshire have loaned some of the items which will be on display and the exhibition will also rediscover the little-known links between Japan and the estate's former owners.
Once the British Ambassador to Japan, Sir Alvary Gascoigne inherited Lotherton in 1937 and lived there with his second wife, Lorna Priscilla Gascoigne. Sir Alvary's career took him to countries across the world and exposed him to many different cultures.
Back in their Yorkshire home, they proudly displayed the Japanese items they had acquired from their time there.
Adam Jaffer, Leeds Museums and Galleries curator of world cultures, said: "Japan is known as a country of contrast, where centuries of history and tradition work alongside cutting edge industry, innovation and modern technology.
"That remarkable and vibrant culture has inspired and enthralled generations of visitors to Japan, including the Gascoignes.
"Their experiences in Japan influenced them to such a degree that they brought elements back with them to the family home, some of which we can still see here today. Through this exhibition, we will look at how Japanese culture has become part of the Lotherton story and why this fascinating country is such an enchanting place."
Making Japan will be at Lotherton from March 1 until October 18, which will also coincide with the Tokyo 2020 Olympics. A series of events and workshops will be taking place as part of the exhibition.
For more details, please visit: https://museumsandgalleries.leeds.gov.uk/events/lotherton/making-japan-art-culture-life
ENDS
For media enquiries, please contact:
Stuart Robinson
Communications Officer
Leeds City Council
Tel: 0113 378 9182
Email: stuart.robinson@leeds.gov.uk
For media enquiries contact: