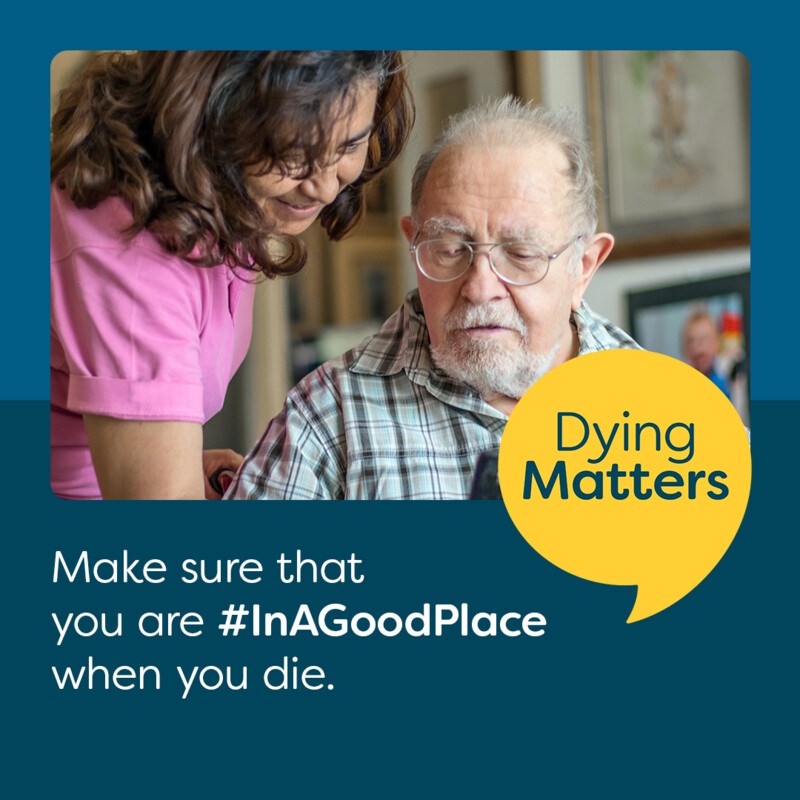 28 Apr 2022
Dying Matters Awareness Week returns to break death and dying taboos
A range of events will be taking place around Leeds next week including at Kirkgate Market to mark Dying Matters Awareness Week. The week running from May 2-6 is focused on the importance of talking about and planning all aspects of death, including how to write a will, communicate funeral wishes and discuss the end the end of life.
The main event in Leeds will be held at Kirkgate Market on 5 May from 10-3pm. A range of information stalls will be on hand offering guidance on wills, estate planning, lasting powers of attorney and end of life planning. There will also be a New Orleans Jazz Band on hand and the chance to sing along with a gospel choir, and the opportunity to decorate a cardboard coffin. To see the full list of events taking place around the city go to Dying Matters Week 2-6 May 2022 | Dying Matters Leeds
The theme of the Dying Matters Awareness Week this year is the importance of being 'in a good place to die '.More people than ever are dying at home, and the pandemic has accelerated this trend. In 2020, 28% of people in the UK died at home. It is therefore vital for everyone to be in a good place when they die – physically, emotionally and with the right care in place.
There is no right or wrong place to die; it will be different for everyone. But it is important for families to think about it, to talk about it and to plan for it. Planning for death is more important than ever in a time when the COVID-19 pandemic has taken so many lives at such short notice. Practical steps can be taking by writing a will, communicating funeral wishes, feeling more comfortable talking about death and dying, and discussing the end of life with family members, or health and social care professionals.
Victoria Eaton, Leeds City Council director of public health, said:
"It's a subject most people don't want to talk about until it is too late or forced upon them. Dying Matters Awareness Week is a great chance to start the conversation about death and dying and to encourage people to start their planning earlier, so they are more likely to get the end of life they want."
Find out more about Dying Matters Awareness Week by visiting the Dying Matters Leeds website http://dyingmattersleeds.org/. The national dying matters website is at Dying Matters | Hospice UK.
ENDS
Dying Matters Awareness Week will be promoted across social media with relevant messages and information links; and we ask that you follow us @BetterLivesLDS and retweet using hashtags #DyingMattersLDS22 and #InAGoodPlace.
For media enquiries contact: