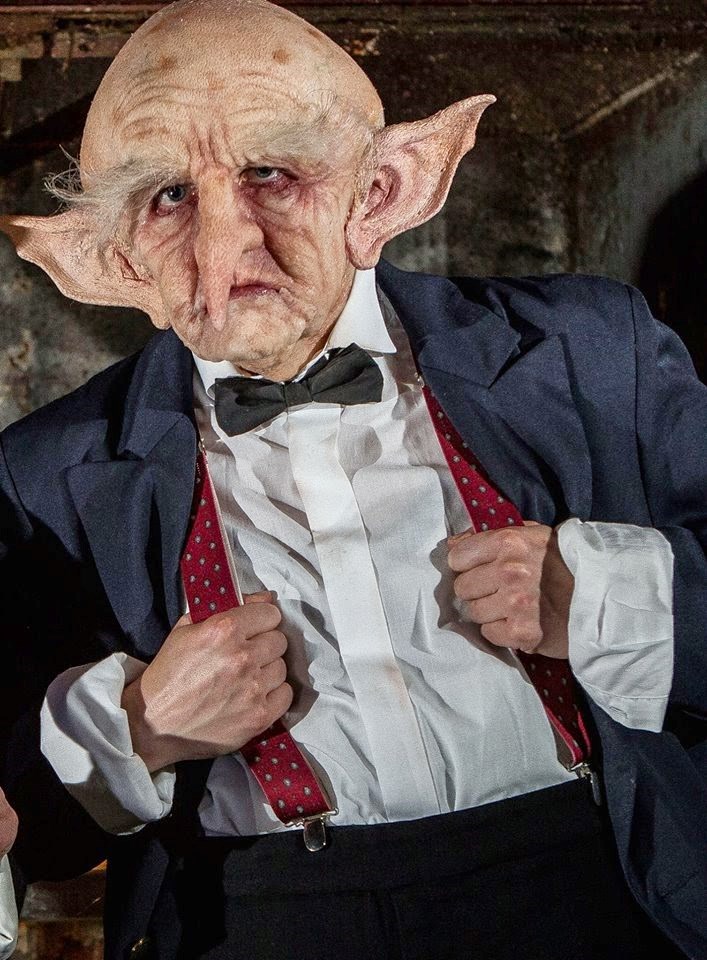 06 May 2015
Discover the delights of Leeds museums and galleries after hours next week
Three city museums will be opening their doors after hours and hosting a variety of special events as part of a UK-wide festival set to begin next week.
Kirkstall Abbey, Leeds City Museum and Leeds Discovery Centre are all set to feature in 'Museums at Night', which is co-ordinated by Culture 24 and held nationally from Wednesday 13 May - Saturday 16 May, encouraging museums and galleries to showcase their venues to visitors at times usually outside traditional opening hours.
Fans of Harry Potter are in for a real treat on Friday 15 May and Saturday 16 May, as a number of films featuring the young magician will be shown in the illustrious setting of Kirkstall Abbey. On offer will include screenings of 'Harry Potter and the Deathly Hallows Part 1' at 6.30pm on Friday 15 and 'Harry Potter and the Deathly Hallows Part 2' on Saturday 16 May at 7pm and Sunday 17 May at 3pm.
There is also an opportunity to see where the journey started, as the abbey showcases the first instalment of Harry's cinematic adventures 'Harry Potter and the Philosopher's Stone' at 10am and 2.30pm on Saturday 16 May and 10am on Sunday 17 May.
Explore four floors of interactive and exciting galleries and fascinating objects at Leeds City Museum after hours on Thursday 14 May from 5pm-7pm. The evening includes torchlight tours, object handling with curators and family craft activities inspired by the museum's collections.
The Leeds Discovery Centre which is home to over a million wonders will also be holding its own torchlight tour on Saturday 16 May from 10am-11.30am. This is your chance to discover the treasures tucked away in the store, which include mummy bandages, a meteorite and even a crocodile skull.
Councillor Lucinda Yeadon, Leeds City Council's executive member for digital and creative technologies, culture and skills said:
"We are always trying to find new and innovative ways to showcase our fantastic museums and galleries offer, and I hope that both new and old friends will take the opportunity to join us as three of our sites take part in the 'Museums at Night' UK festival.
"Included in our programme will be the unique opportunity for Harry Potter fanatics to enjoy a number of film screenings in the wonderful surroundings of our 12th century Cistercian ruins at Kirkstall Abbey and torchlight tours at Leeds City Museum and Leeds Discovery Centre.
"Tickets for the film screenings and torchlight tours are already attracting a lot of interest so please book your tickets as soon as possible."
Notes to editors:
All events are free to take part in except the screenings at Kirkstall Abbey. To book your tickets for Kirkstall Abbey please visit www.sneakyexperience.co.uk
For more information on events and admission, please visit: www.leeds.gov.uk/museumsandgalleries
For more information regarding the Museums at Night event, please see: http://museumsatnight.org.uk/about-the-festival/
For media enquiries, please contact;
Colin Dickinson, Leeds City Council press office (0113) 39 51578
Email: colin.dickinson@leeds.gov.uk
For media enquiries contact: