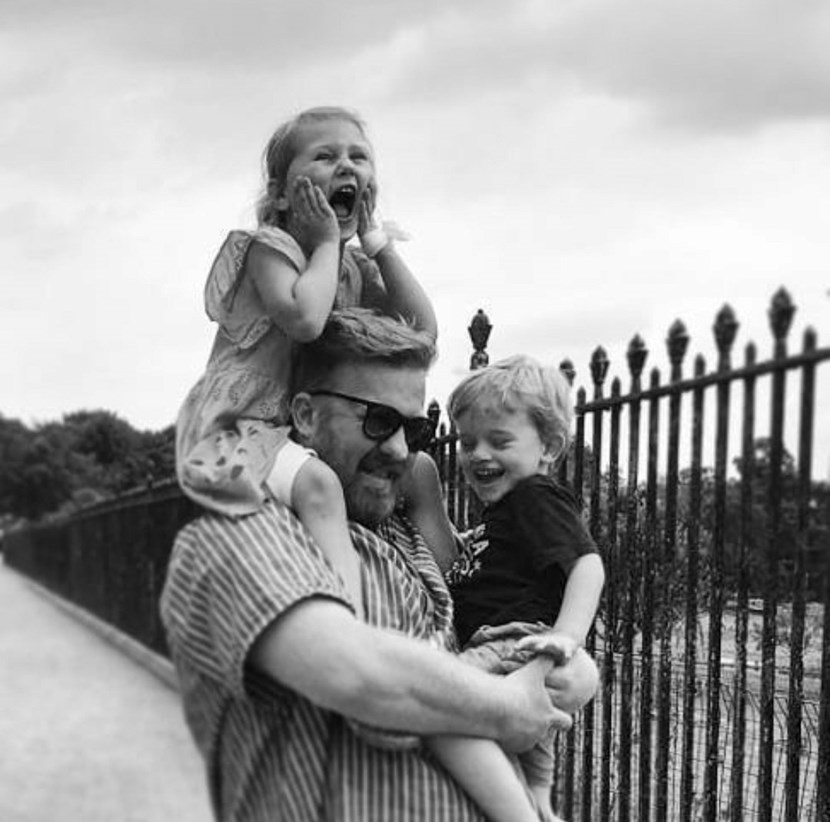 07 Mar 2022
Council urges LGBT+ community to consider fostering with Foster4Leeds
This week marks LGBT+ adoption & fostering week, an important opportunity to encourage more LGBT+ people to consider adoption and fostering as a route to growing their family.
Jono Gadsby from Pudsey has been a foster carer with Leeds City Council's fostering service, Foster4Leeds, since 2019 and is also a member of the LGBT+ community. They first decided to get into fostering so that they could help local children who are in challenging circumstances and make a difference in their community.
Jono is a long-term foster carer to an 8-year-old girl. She has lived with them for the past 3 years along with Jono's 6-year-old biological son.
Jono said: "Foster4Leeds works really hard to ensure that the foster carer and child are the right match for one another. I was initially nervous about how bringing another child into the home would affect my son, but I really didn't need to worry. We got our perfect match and the two kids complete each other. My son now has a best friend and a sibling, and it has been brilliant watching them grow together."
Jono said that being part of the LGBT+ community made no difference to their fostering journey.
They said: "Foster4Leeds has always been supportive and inclusive, they welcome carers from a wide range of communities and backgrounds."
Jono encourages anyone who is thinking about fostering to get in touch with Foster4Leeds.
They said: "There have been intense days, but I have not once regretted becoming a foster carer. Of course, it can be difficult, but it is also such a positive and rewarding experience.
"I would urge anyone considering becoming a foster carer to get in touch with Foster4Leeds. They are 100% not-for-profit and committed to helping local children. My experience has been wholly positive, and I feel supported both as a single foster carer and as a member of the LGBT+ community."
Councillor Fiona Venner, Leeds City Council's executive member for adult and children's social care and health partnerships, said:
"We welcome members of the LGBT+ community as potential foster carers and we're here to support them through every step of the process. We have many incredible LGBT+ foster carers at Foster4Leeds who have already had a huge impact on the lives of children.
"By choosing to foster with Foster4Leeds, you will be helping ensure that local children can attend their same school, see their friends, and have some normality through such a turbulent time."
There are many different types of fostering to suit individual lifestyles, from temporary care every once in a while to long-term placements. Visit foster4leeds.co.uk to find out more.
ENDS
For media enquiries contact: