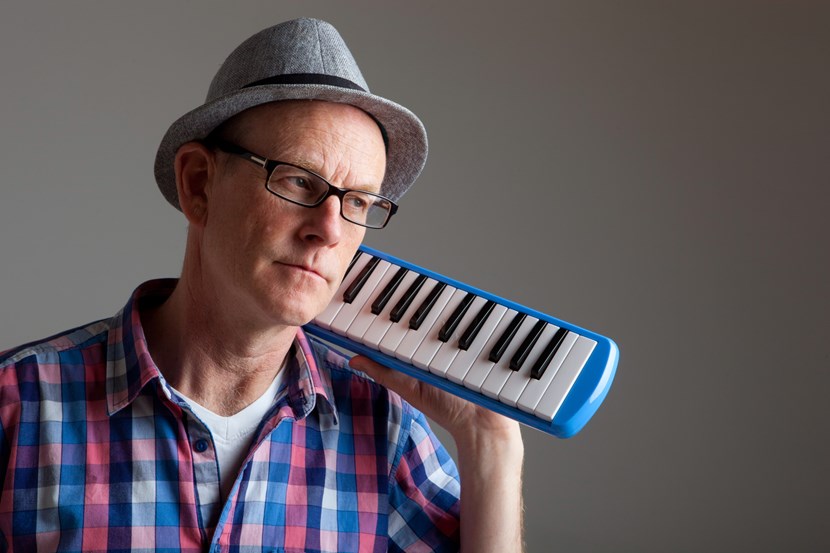 02 Jun 2020
City's older people on song thanks to musical portraits project
A local songwriter is hoping to strike a chord with communities in Leeds by creating a series of moving musical portraits inspired by the city's older people.
Writer and musician Peter Spafford has launched a poignant new project which aims to capture the thoughts, feelings and memories of older people from around Leeds in a collection of thought-provoking melodies.
With help from by Leeds Inspired's grants scheme, which supports arts and cultural activities that can be enjoyed online or while socially distancing, the project will see Peter work with local groups and choose eight older people he can chat to.
Part of Leeds City Council, Leeds Inspired has been championing arts events and projects in Leeds since 2012.
After speaking to each older person over the phone about anything from their life and work to their experiences during lockdown, Peter will then pen and record a song about them which they can listen to on a CD and over the airwaves on local radio.
Peter, who has already created hundreds of poems about Leeds residents over the last few years, said: "I thought a song would be a whole new way to capture people's personalities and hopefully give them a bit of lift too. It's great to speak with older people, hear about their experiences and to have the chance to share those stories with a wider audience.
"As a society, we often can be very fixated on youth and older people can sometimes feel isolated and invisible, but I think now more than ever in these uncertain times, it's important that we listen to and learn from older people and ensure that they have a voice."
Peter's Song Portraits will be among the projects funded through the Leeds Inspired grants scheme, which helps people across the city stay engaged with the culture.
Grants of up to £1,200 are available to artists and organisations creating events, talk, classes or workshops that can be delivered digitally or other ways of experiencing the arts safely while social distancing is being observed.
Peter added: "I think it's fantastic that Leeds Inspired is supporting artists and cultural organisations like this and giving us a chance to come up with new ideas. We're extremely fortunate that Leeds is city that recognises just how important culture is."
Other projects which have been funded by Leeds Inspired this month include a crowd-sourced community art exhibition on lampposts in South Leeds by Slung Low, the creation of a new dance and spoken word film exploring the effects of Covid-19 on the lives of young people by Northern Rascals and a series of accessible online workshops using recyclable materials to create sculptures and structures, delivered by Leeds Disabled People's Organisation.
Councillor Judith Blake, leader of Leeds City Council, said: "As in so many areas, the pandemic has presented our cultural community with seemingly insurmountable challenges, with much of their usual activity sadly restricted or curtailed entirely as part efforts to keep the city safe.
"But our city's inspirational network of talented individuals and creative organisations has been galvanised by that challenge, responding with a quite extraordinary array of ideas and encapsulating the resilience, passion and community spirit which is such an integral part Leeds.
"We're very proud to be supporting them and to see the imaginative new ways they are lifting and inspiring the whole city."
Usually based at Leeds Town Hall but currently working remotely, the Leeds Inspired team has funded more than 600 projects across the city and worked with a range of audiences, artists and communities.
For details on how to apply for grants for online activities, please visit: https://www.leedsinspired.co.uk/grants
ENDS
For media enquiries contact: