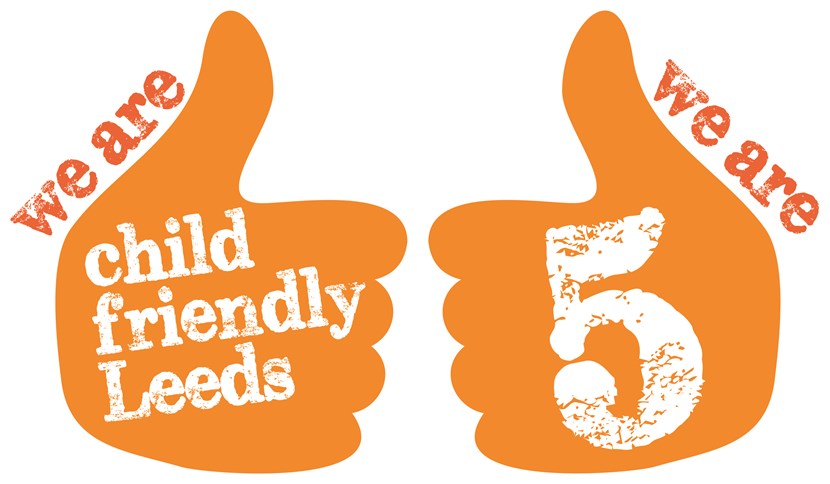 01 Feb 2018
Child Friendly Leeds 2018 champions announced
The winners of the fifth Child Friendly Leeds awards have been announced in a star-studded ceremony at Leeds City Varieties last night (Thursday 1 February).
The awards, organised, planned and presented by young people, celebrate some of the people, places and organisations helping to make Leeds a child friendly city.
Hundreds of nominations came in for champion children, child friendly places, people who go the extra mile and great organisations, with the winners announced at the special event.
The awards showcase the talent, achievements and energy of the city's children and young people, as well as highlighting and celebrating what people, places and organisations are doing to make Leeds a child friendly city.
The prestigious awards ceremony was organised by a group of ten young people who made up 'Team Ten & Co'. The young people, some as young as twelve, planned every aspect of the ceremony, from the design of the trophies and decorations, to selecting the young performers from Leeds who entertained guests on the night. Team Ten & Co have been supported by the City Varieties Learning Team, who have run weekly sessions to support them. The ceremony was watched by an audience of 400 people including city leaders and VIP guests.
The winners of the Child Friendly Leeds Awards 2018 are:
Child of the Year: Under 11 category:
Taylor Aitcheson - a local tennis star, who decided he wanted to give back to the community. With the support of his friends, family and local businesses he raised over £5000 the charity Candlelighters.
Young Person of the Year: 11–21 category:
Kayleigh Glancy is compassionate and caring young person, who for the last six years has saved her pocket money and raised money to provide Easter eggs and presents at Christmas for those less fortunate than herself.
Adult Making a Difference for Young People:
Errol Murray is the founder of Leeds Dads. He brings together hundreds of fathers and their children from across Leeds to play, meet and support each other. Leeds Dads challenges stereotypes and enables dads to spend time interacting with their kids. They meet on the third Sunday of each month at The Tetley.
Communities and Schools Working Together:
Fuel for School and The Light collaborated to bring the Old School Junk Pop-Up 'Pay As You Feel' food market and restaurant to an empty unit in The Light during summer 2017. The project invited children to volunteer and learn the skills required to run a restaurant and shop, whilst providing food and high quality meals to those in need.
Inspiring Creativity Through Arts and Culture:
Chapel FM is a fantastic inclusive community arts centre, radio station and performance space in east Leeds that inspires young people to achieve through the arts, music and technology. The staff team are friendly, knowledgeable and relate well to the young attendees instilling confidence and self-respect in them.
Best Place in Leeds for Children and Young People:
CATCH is a safe and welcoming environment that helps to empower young people, raise their aspirations and is contributing to community and cultural cohesion and resilience.
Overall Contribution to Making Leeds a Child Friendly City:
Central Yorkshire Scouts provide fun and friendship, challenge and everyday adventure to over 6500 young people in Leeds and Wakefield, that's boys and girls age 6 to 25 from all cultures and backgrounds. The organisation is run entirely by volunteers who are passionate about making a difference to young people.
Councillor Lisa Mulherin, executive member responsible for children and families said:
"The Child Friendly Leeds awards ceremony was an absolutely fantastic night which not only celebrated the people, places and organisations which make Leeds a great place to grow up, it also showcased the hugely talented young people we have in Leeds.
"I would like to congratulate all the winners, those shortlisted and all the nominees - they are shining examples of what it really means to be child friendly.
"Becoming a child friendly city is not something we, as a council, can do alone. There are so many people across the city, who have really taken on board what we are trying to achieve and these awards are a great opportunity for us to recognise and celebrate their great work and achievements."
The awards are hosted by the Leeds City Varieties, sponsored by aql, Trinity Leeds, White Rose Shopping Centre, Hammerson/Victoria Gate and supported by Harvey Nichols, Marks & Spencer and First Direct Arena.
Cllr Mulherin added:
"Without the support from these businesses we would not have been able to hold this fantastic event and celebrate all the people in our city who are helping to make Leeds child friendly.
"We are always looking for more businesses which are willing to make a pledge to look at how they can contribute to making Leeds a great place to live for every child in the city."
The other shortlisted nominees were:
Child of the Year (under 11):
Liam Wilson
Isabella Jackson
Jake Frood
Ryan McMullen
Young Person of the Year (11–21):
Sophie Chapman
Chloe Tear
The Lionesses
Young Dads Collective (YDC) North
Adult Making a Difference for Young People:
Asad Razzaq, CATCH
Chris Dyson, Head Teacher of Parklands Primary
The Voice, Influence & Change (VIC) Team
Fred & Irene Jewitt
Communities and Schools Working Together:
Ahead Partnership
Go-Givers Make a Difference Challenge, Leeds
The Shine Project
The Rainbow Factory
Inspiring Creativity Through Arts and Culture:
Sneaky Experience
Leeds City Museum
YoYos, Pyramid of Arts
The West Yorkshire Playhouse Youth Theatre
Best Place in Leeds for Children and Young People:
West Leeds Activity Centre
First Floor – (West Yorkshire Playhouse)
The Hunslet Club
BoomChikkaBoom
Overall Contribution to Making Leeds a Child Friendly City:
Barca-Leeds
The Refugee Council
Town Centre Securities PLC
White Rose Shopping Centre Management Team
For media enquiries contact: