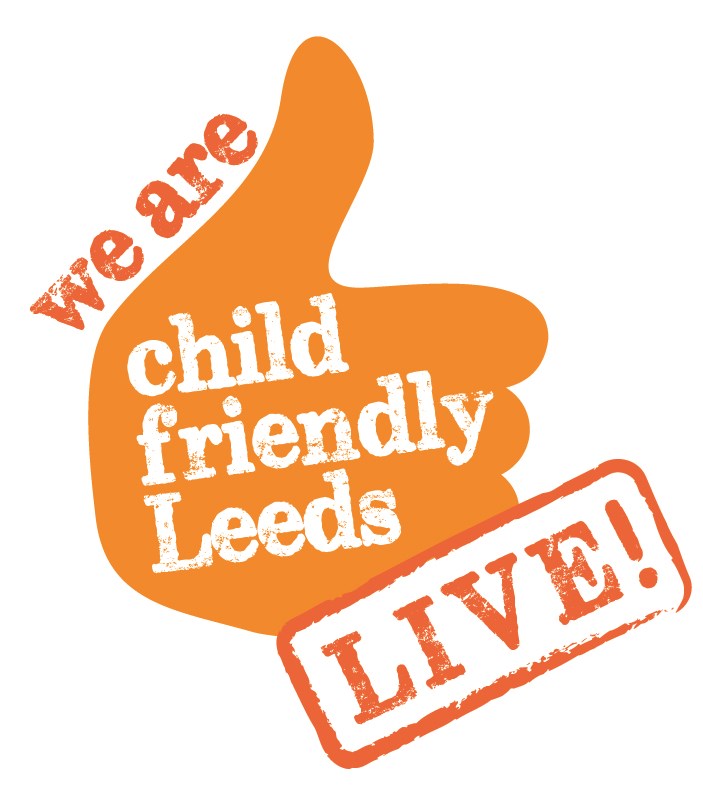 22 Jun 2018
CBeebies stars head to Millennium Square for Child Friendly Leeds Live
Tickets are now available for the first ever Child Friendly Leeds Live which will take over Millennium Square on 8 August.
Last year, 350 children and young people entered a competition to share their ideas on 'Making Leeds city centre more child friendly'. One of the winning suggestions was to bring a children's festival to Leeds.
Will, who was 8 years old when he entered the competition, asked for a children's festival in the middle of the city for children like him and his friends to enjoy.
Child Friendly Leeds have been working closely with the Leeds City Council events team, the Breeze team and a range of other partners to turn Will's idea into a reality, and create 'Child Friendly Leeds Live'. This exciting summer event will take over Millennium Square for one day on Wednesday 8 August, and children and their families are invited to come along and experience the fun of the festival season in a safe and welcoming space.
Child Friendly Leeds are pleased to announce that headlining the festival will be star of CBeebies Andy Day and his band 'Andy and the Odd Socks'. Hosted by former CBeebies presenter Alex Winters, the event will also feature the 'Breeze has Talent' competition heats, which showcases local young talent. Festival goers can support the young people as they perform on stage in front of a panel of industry professional judges who will decide which 10 acts go through the to perform at the finals in October.
The festival will also include exciting performances from DAZL and The Rainbow Factory. In addition to this, there will be a whole range of fun, free activities for children to enjoy around the square including arts, crafts, sport, sensory play and much more.
Councillor Lisa Mulherin, executive member for children and families said:
"We were delighted to see how many children and young people entered our competition last year, to share their views on what would make Leeds city centre more child and family friendly. It is fantastic to see yet more of these ideas becoming a reality.
"Child Friendly Leeds Live is the latest of the 10 winning ideas to come to fruition. I hope that this summer festival will give children and families the opportunity to enjoy a fun day out with live music and a range of interactive activities.
"Leeds is a buzzing city and it is important to us that children and families are able to take advantage of this. We hope that by offering child friendly events right in the heart of the city centre, families are encouraged to come and enjoy all there is to offer.
"We are grateful to our wonderful ambassadors, who share our vision, and help to make Child Friendly events as exciting and attractive as possible."
Former CBeebies presenter and host of Child Friendly Leeds Live, Alex Winters said:
"I am genuinely excited to be part of Child Friendly Leeds Live and to help make Will's idea become a reality. I can't wait to sing, dance, play games and introduce the audience to my best mate Andy from Cbeebies. We are going to have such a great day. Get ready Leeds, we're bringing the fun!!!"
Andy and The Odd Socks also commented:
"We cannot wait to come and play in Leeds for the first time!
"It's going to be crazy and well done Will….what a great idea! Oh…and don't forget to wear your odd socks!"
The event will take place on Millennium Square on Wednesday 8 August and is made up of two separate, 'Child Friendly Leeds Live' sessions. The first session will run from 10am to 1pm, and the second will run from 2pm until 5pm.
Tickets are priced at £4 per person per session and are now on sale through the City Centre Box Office based at Leeds Town Hall (0113 376 0318) and at www.millsqleeds.com
The event is for children aged 12 and under, and all children must be accompanied by an adult.
Child Friendly Leeds Live will also be a great opportunity for young people to take part in the 11th annual 'Breeze has Talent' competition. Young people aged 8 to 18 are now being invited to enter this year's competition which has become a regular point of call for the organisers of Britain's Got Talent, The X Factor and The Voice Kids UK who all check out YouTube videos and contact the Breeze team for information on the latest Leeds talent. Young people who interesting in taking part this year can sign up online at https://breezeleeds.org/about-breeze/breeze-has-talent.
For further information about Child Friendly Leeds Live, people can call 0113 378 3580/ 1554 or 3577 or follow Child Friendly Leeds on Facebook.
For media enquiries contact: