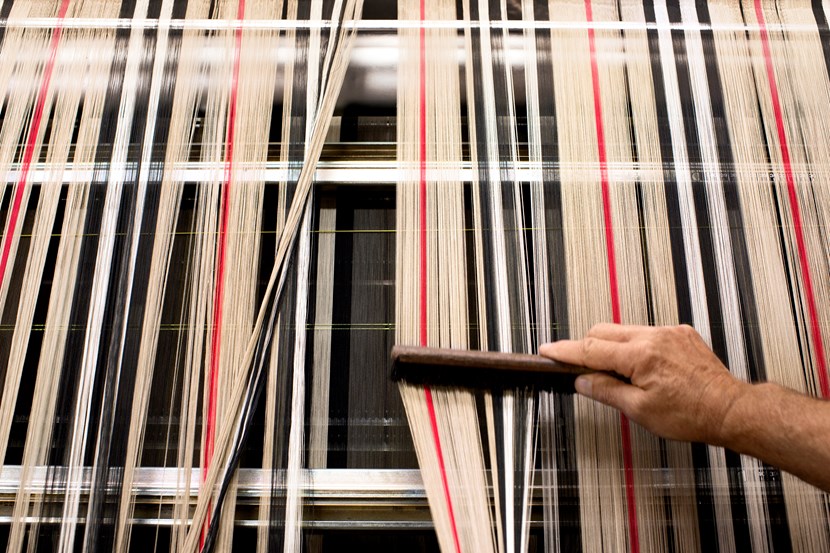 03 Nov 2015
Burberry to invest over £50m in new trench coat manufacturing and weaving facility in Leeds
British global luxury brand Burberry has announced plans to develop a new state-of-the-art manufacturing and weaving facility in South Bank, Leeds. The proposal represents an initial investment of over £50m in the heart of Yorkshire and is expected to provide permanent employment for more than a thousand people. Work on the new site is due to begin in 2016 with a current completion date of 2019.
The proposed site will allow Burberry to continue to produce its most iconic product, the heritage trench coat, in Yorkshire where the brand has been manufacturing for over half a century. The proposal is divided into phases of development. The first one, announced today, will see an area of the South Bank site redeveloped to create a new facility that will offer increased capacity for trench coat production, more sustainable and efficient ways of manufacturing, and the potential to develop and produce other products at the site. Subsequent phases of development contain plans to restore and renew the Grade I listed Temple Works building.
Announcing the landmark project, Burberry Chief Creative and Chief Executive Officer Christopher Bailey said: "I am delighted to announce that the next chapter of Burberry's manufacturing story will be right here in Yorkshire. Burberry is a proudly British brand and we are so excited that our plan for a new site in South Bank, Leeds, means that we will continue to produce our most iconic product – the trench coat – in this wonderful part of the country for many years to come."
Councillor Judith Blake, Leader of Leeds City Council said: "This is wonderful news for Leeds which has its own rich heritage of cloth making and weaving. Burberry is a truly global British brand and it is an honour that the trench coat, an icon that is sought after around the world, will be made in Leeds' South Bank. We welcome this significant investment in Leeds and are proud that Yorkshire will continue to be the manufacturing home of this great British business, bringing jobs, training and regeneration to the area."
The new facility will replace the two existing manufacturing and weaving centres in Castleford and Cross Hills, Yorkshire. As part of the proposals, Burberry will be facilitating their regeneration for the local communities. The plan is for all current teams from Castleford and Cross Hills to relocate to the new site, bringing all employees together under one roof.
Working with local and national government, the proposed production facility will provide:
State-of-the art facilities to enable increased production of the iconic trench coat
Capacity to produce expanded outerwear categories
Improved efficiency and sustainability within the production process
A bespoke apprenticeship programme designed to preserve unique textile manufacturing skills in Yorkshire
ENDS
About production at Burberry
The Burberry trench coat is currently handmade in Castleford, Yorkshire, by expert craftsmen and women.
The gabardine fabric is woven in the Burberry Mill at Cross Hills, also in Yorkshire.
More than 100 highly skilled processes are completed to make each individual trench coat.
Further information on the history of the Heritage trench coat can be found here.
About Burberry
Established in 1856, Burberry is a British luxury brand with a heritage of innovation, craftsmanship and design. The Burberry business comprises five divisions: mens, womens, childrens, accessories and beauty
Burberry is headquartered in London and listed on the London Stock Exchange (BRBY.L).
Burberry is a constituent of the FTSE 100 index
Visit www.burberryplc.com for further information
About Temple Works
Designed by architects, the Bonomi Bros and built by Victorian industrialist John Marshall in 1836-1840, the Temple Works was renowned for its innovative engineering techniques and was used as a flax mill in the 19th Century.
Contact information:
Burberry
Julian Payne, VP of PR and Corporate Relations
E: julian.payne@burberry.com
M: 07956 110034
Venetia Hendy, Director of Corporate Relations
M: 07769958767
Leeds City Council
E: communicationsteam@leeds.gov.uk
T: 0113 395 0244
For media enquiries contact: