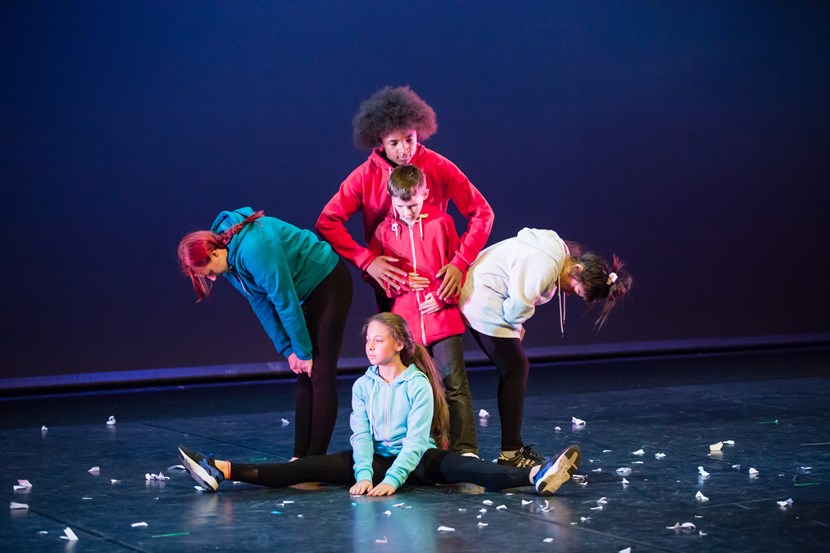 22 Jul 2016
Annual free youth arts festival Breezes in to Leeds
The biggest arts festival for young people in West Yorkshire takes place in Leeds this week with the start of the Breeze Arts Festival.
The festival is back and bigger than ever, with over 40 events over eight days, and runs from Saturday 23 July to Saturday 30 July.
The festival, for 11-19 year olds, has been working with many partner organisations such as First Floor, Pyramid of Arts, Skippko, Lifeforce Productions and many more to give young people in Leeds a platform to showcase their talents. The festival is free although there are some festival fringe events that have a charge. Events take place all over the city; in libraries, Trinity Leeds, West Yorkshire Playhouse, Kirkgate Market and Leeds Town Hall.
A group of young people aged 13-19 have helped to plan, programme and manage the festival. They have chosen the projects and performances that make up the festival and been involved in designing the posters and marketing. They chose events for the festival that they felt will appeal to young people with lots of different interests. Activities on offer include creative workshops in libraries, arts exhibitions by young people, film screenings and live performances.
This year the group have organised their own event – Breeze Young Creatives: Live @ Trinity Leeds, which will showcase some of the best young performers from Leeds. The group have chosen the acts who will perform at this event and will compere and stage manage the event themselves.
Under the Owls is returning again this year, in partnership with East Street Arts and Leeds Beckett University. This free live music event for teenagers will take place in Kirkgate Market's new event space with performances throughout the week.
Councillor Judith Blake, Leader of the Council and executive member responsible for culture said:
"Breeze Arts Festival has provided an impressive range of arts activities for young people and it's important to offer free events so that any young person can take part. It's an opportunity to bring together many of the city's creative organisations and work together with them to create a unique offering for the young people of Leeds."
Councillor Lisa Mulherin, executive member responsible for children and families said:
"It is fantastic that young people are on the management team for the festival. This is a great opportunity for young people to shape their own festival and take ownership, ensuring the festival offer opportunities which are appealing to young people and that directly respond to current youth trends. This is what Child Friendly Leeds is all about."
More information and how to book tickets can be found at: www.breezeleeds.org/breezeartsfestival Brochures are also available to pick up from venues across Leeds.
ENDS
For media enquiries please contact
Helen Taylor, Leeds City Council Arts Development, on 0113 247 8539
Email: helen.taylor@leeds.gov.uk
Notes to Editors:
Breeze Arts Festival is run by Leeds City Council's Arts Development team. The Arts Development team create opportunities for people to take part in the cultural life of their city as participants, creators and audience members.
The Breeze Arts Festival is funded by Leeds City Council and Arts Council England.
Other photographs available on request. Please contact Helen Taylor.
Press reviewers and photographers are welcome to attend the festival. If you would like to cover the festival, please contact Helen Taylor in advance to arrange appropriate access.
For media enquiries contact: