Senior councillors in Leeds to discuss 'warm places' plan as part of cost of living response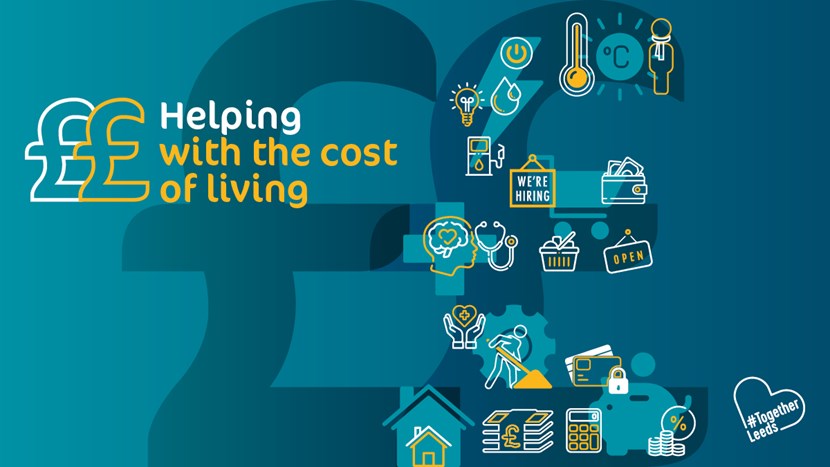 Senior councillors in Leeds to discuss 'warm places' plan as part of cost of living response
People encouraged to visit public venues across the city over the winter months
Senior councillors in Leeds will consider plans to open up venues across the city as 'warm places' as part of its response to the cost of living crisis at a meeting next week.
At its meeting at Civic Hall on Wednesday 19 October, the council's executive board will discuss two related reports on how the council and city is responding to the current cost of living crisis caused by rising national inflation and increasing energy costs.
The first report is on the range of support the council and its partners is offering on welfare and financial inclusion, while the second is focused on the impact of the current crisis on child poverty in the city.
One element of the council's response is to promote public locations such as community hubs and libraries as warm sites, where people can be warm through the winter and reduce their home energy costs. The council is working with partners across the city, with 36 sites planned to be open soon and their locations announced, with further venues to follow.
These venues would offer a 'warm welcome', with free hot refreshments and activities for children and families in addition to the existing services of free access to books, computers and wi-fi.
Further support and free financial guidance is also available in all council-managed community hubs on housing, council tax and benefits.
The support available in Leeds can also be seen online at the council's dedicated webpage at www.leeds.gov.uk/costofliving. This includes help across key areas such as food services, health, housing, water and jobs. Low-cost or free events and activities especially those for children and families can be seen via Leeds Inspired at www.leedsinspired.co.uk
Leeds City Council executive member for communities Councillor Mary Harland said:
"We know people across Leeds are really struggling due to the cost of living crisis, and the council is committed to doing everything it can to work together with our partners and stakeholders to help. Especially during the cold winter months ahead, we would encourage people to make use of the warm places around the city to help keep their home costs down and to make use of all free support and guidance available. By working together and looking out for each other we can help especially the most vulnerable people in Leeds to get through this challenging time."
The increased pressure on finances has been caused by inflation which has risen steeply this year due to the continued impact of Covid-19 and global supply issues, as well as the war in Ukraine which has driven up gas and oil prices.
The inflation rate reached 10.1 per cent in July, which was its highest level in the UK since 1982. This has seen prices rise in key areas such as food, clothing and household items.
In Leeds between April 2021 and March 2022 64,636 food parcels were given out via Community Care Hubs and Emergency Food Provisions. This compares to 16,000 per year before the pandemic.
Currently 22 per cent (174,000 people) of the Leeds population is living in relative poverty after housing costs are deducted from income, while there are now over 71,000 Universal Credit claimants in the city compared to 33,000 in February 2020.
A key demographic in the city impacted by the cost of living crisis is vulnerable young people, with almost one in four (24 per cent – 36,496 children) in Leeds currently living in poverty and the council seeing a significant rise in the number of children and families accessing help.
A separate report to be considered by the executive board which includes the council's response is on the child poverty strategy for Leeds. Entitled 'Thriving', it seeks a renewed commitment to tackling child poverty in the city. Launched in 2019, the ambitious strategy brings together vital work across the city to help reduce the impact of poverty on children and young people. The report gives an update on the work of the strategy which has been revised to incorporate the additional challenges faced by the cost of living crisis.
To see both reports to be considered by the executive board go to Council and democracy (leeds.gov.uk)
ENDS
For media enquiries please contact:
Leeds City Council communications and marketing,
Email: communicationsteam@leeds.gov.uk
Tel: 0113 378 6007