Free and low cost school holiday activities for people in Leeds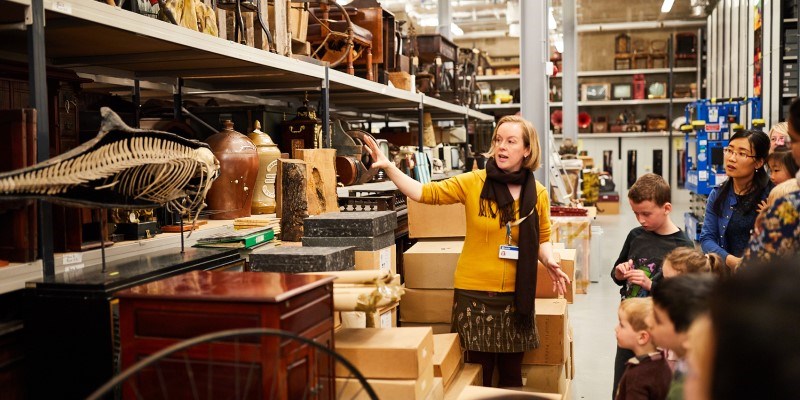 Free and low cost school holiday activities for people in Leeds
With the cost of living going up, many residents and families in Leeds are on the lookout for fun things to do and days out that won't break the bank while school's out.
Over the school summer holidays, we'll be highlighting some of the best things to do in the city that don't cost too much.
You can also visit www.leedsinspired.co.uk for more ideas and inspiration.
Teddy bear trail at Leeds City Museum
Look high and low around the museum for cuddly teddy bears and see if you can spot them all.
Bring your favourite bear to join in too. Don't miss the Leeds Bear Hunt public art trail around the city centre while you visit.
More info: Summer Holidays - Teddy Bear Trail - Leeds City Museum
COST: Free
Behind the scenes tour at Leeds Discovery Centre
Join a tour of the Leeds Museums and Galleries collection store, a treasure trove of over one million objects.
The store includes taxidermy animals, skeletons, furniture, clothing, toys, textiles, and archaeology from Leeds, Yorkshire, and around the world.
Free, booking essential. Please ring 0113 378 2100 or email discovery.centre@leeds.gov.uk
More info: Behind the Scenes Tour - Leeds Discovery Centre
COST: Free
Birds, Bees, Bats and Bugs at Kirkstall Abbey
Get inspired by all of the natural Bs around the abbey on the bees, birds, bats, and bugs trail.
There will also be a range of fun family activities to join in with including making clay bugs, close encounters with real birds of prey, and a whole day devoted to bees.
More info: Summer Holidays - Birds, Bees, Bats, and Bugs - Kirkstall Abbey (leeds.gov.uk)
COST: Free for Leeds residents
Hip Hop back 2 skool jam at Leeds City Museum
Join Leeds City Museum as they celebrate 50 years of Hip Hop, since the first Back to School Jam in the South Bronx, New York City, on 11 August 1973.
A free, fun-filled and family-friendly day on August 13 with workshops in all elements of Hip Hop culture.
More info: Hip Hop Day: Back 2 Skool Jam - Leeds City Museum
COST: Free
Breeze in the Park summer holiday events
Parks all across Leed will be filled with interactive play systems, arts zone, food and giant inflatables this summer.
Breeze events take place throughout the holidays at parks all around the city and on various dates.
More info: Breeze In The Park – Breeze Leeds
COST: 50p per child, booking required
Summer activities at Kirkgate Market
Head to Kirkgate Market this summer for a huge programme of free activities through the holidays.
The free events include bumper cars, headdress and superhero bangle making, a climbing wall and a laser maze.
More info: What's on at Kirkgate (leeds.gov.uk)
COST: Free
Writing poems form local history at Rothwell Library
Workshop exploring writing poems inspired by Leeds Libraries' Leodis collection of photographs of Leeds.
Intended for all levels of experience in creative writing, the session is led by Ian Harker, a poet and editor, co-founder of Strix magazine and an organiser of Leeds Lit Fest.
The session takes place at Rothwell Library on August 8.
More info: A Thousand Words: Writing Poems from Local History | Leeds Inspired
COST: Free