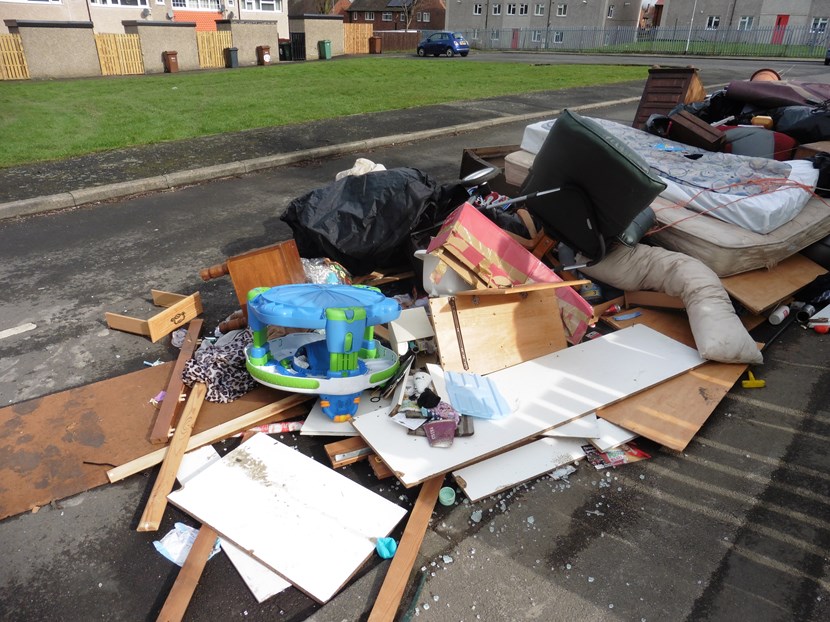 18 Sep 2017
Landlord pays the price for dumping tenant's possessions
A Bradford landlord who dumped his ex-tenant's belongings outside their new home has been hit with a hefty fine of £4500.
Dwaine Martin of Tunnicliffe Way, Bradford, was fined £3200 and ordered to pay costs of £1139 and a victim surcharge of £170 at Leeds Magistrates Court last week.
Following an investigation by Leeds City Council environmental enforcement officers, Mr Martin was found to have illegally tipped waste from a property he rented out in Beeston, outside an address in Belle Isle which was the new home of his previous tenant.
Mr Martin was found to have dumped a significant amount of waste including wooden drawers, beds, mattresses, large items of furniture, plastic toys and black bags of domestic waste on the pavement and road area.
Councillor Lucinda Yeadon, executive member for environment and sustainability, said:
"Whilst it must be very frustrating for landlords if a tenant does not remove their belongings from the property when they leave, it is totally irresponsible and illegal to dump it outside their new home!
"Flytipping is not only a blight on our neighbourhoods, but can also be dangerous to the public and the environment and we will not hesitate to investigate and prosecute anyone found to be responsible."
Mr Martin pleaded guilty to fly tipping offences under section 33 of the Environmental Protection Act 1990.
For media enquiries contact: